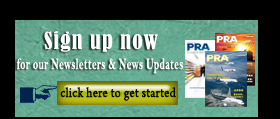 Frigel buys competitor company Green Box
Italian industrial cooling system supplier Frigel Firenze has purchased rival company Green Box, also headquartered in Italy. Frigel has acquired 100% shares of Green Box.
Based in Scandicci, the industrial cooling systems firm Frigel manufactures cooling systems, chillers, and temperature controllers for industrial applications. It has manufacturing and sales offices in Italy, US, Germany, Brazil, India and Thailand.
"We are pleased that Green Box is now part of our group," Frigel CEO Duccio Dorin said in a statement. "There is a strong technical and innovative potential in Green Box, which, thanks to the strong presence of the Frigel Group in international markets, will now be able to find its natural outlet."
Both companies are family owned and it is Frigel's intention to continue on its path of growth and development, through this acquisition, said the firm. The takeover of Green Box will allow Frigel to create a group with a turnover of over EUR70 million.
Founded in 1991 in Padua, Green Box manufactures industrial chillers, process coolers, fluid coolers, temperature controllers, and mould dryers.
Franco Spiandorello and Caterina Spiandorello, formerly CEO and Managing Director of Green Box respectively, will become part of Frigel's management team.
(PRA)
---
Subscribe to Get the Latest Updates from PRA Please click here
Copyright (c) 2018 www.plasticsandrubberasia.com. All rights reserved.