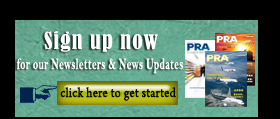 China: a proving ground for new technology
Also, download this story from the electronic issue here
This year's Chinaplas 2018, held at the new National Exhibition and Convention Centre (NECC) in Hongqiao, proved its mettle: it has not only beaten the trienniallyheld K show in Düsseldorf, Germany, as the world's largest plastics exhibition, but it has also become an attraction for foreign visitors. The tally of 48,000 foreign visitors represented 26% of the total number of 180,000 visitors, said organiser Adsale Exhibition Services. And though it didn't quite fill up the exhibition centre, occupying a space of over 340,000 sq m, the show was 40% larger than the Shanghaiheld edition in 2016.
Automotive market drives new materials
China is the world's largest domestic automobile market. According to the government's forecast, China's new car market will grow by 25% from 2016-2025, reaching 35 million units. New energy cars will account for more than 20% of that growth, reaching around 7 million units in 2025.
Companies that launched new products included US-based ExxonMobil Chemical. Its Achieve PP reactor-made grades, produced in the US and Singapore, are targeted at bumpers, door panels and consoles and injection moulded with 10-90% foamed parts. The new grade is said to eliminate trade-offs associated with conventional polymers, for instance, it offers improved stiffness and toughness balance in automotive applications, as well as 35% higher impact. Plastomer loading can also be reduced by up to 50% for cost savings.
Dow Performance Silicones introduced a new silicone-based additive, HMB-1903, designed for use in PC/ABS alloys that boasts anti-squeak performance without the need for post-treatments that can negatively affect cost, design freedom and processing efficiency. It is also said to permanently reduce coefficient of friction (COF) in PC/ABS parts to avoid noise in the vehicle cabin. Furthermore, it does not adversely affect coloured parts where it may be deployed, even for piano black. Other materials for use are PA and PP.
Packaging gets a boost
For rigid packaging, ExxonMobil's Advance PP exploits high melt strength, for stiffer packaging and downgauging wall thickness by up to 15% as well as increasing line speeds by 7% for higher output. In nonwovens, it allows up to 15% higher fabric strength for diapers, wipes, adult incontinence, and feminine care products. In appliances, this widely recyclable PP is ideal for upgrading standard impact copolymer solutions or replacing over-engineered ABS, with 20% higher gloss than standard PP.
Meanwhile, Addivant's Foster says that in China people are getting more concerned about reliability, supply security, and safety of food packaging. For packaging, Addivant was promoting its Weston 705 phenol-free alternative for PE food packaging that allows processors to comply with China's new GB9685-2016 food contact law.
Austria's Borealis Group was promoting its Anteo family of LLDPE resins that offer performance similar to metallocene LLDPE (mLLDPE) in the flexible film arena, but with advantages. Launched last year, the resins are produced with the company's proprietary Borstar bimodal technology, and complete the full solution offer for multilayer flexible packaging applications using Borealis Borstar Bimodal Terpolymer (BBT) technology. Tested and confirmed by customers, the overall performance of Anteo is said to exceed that of existing mLLDPE sealants, making it a better option for a sealing material and for other flexible films where a boost in mechanical performance is needed. Applications include laminates, stand-up pouches, heavy-duty shipping sacks, and stretch hoods.
Healthcare and E&E applications
US-based Eastman Chemical introduced the MXF221 copolyester compound that exhibits enhanced chemical resistance towards disinfectants commonly used in healthcare establishments. Commonlyused disinfectants include hydrogen peroxide, hypochlorite, glutaraldehyde (Cidex), benzyl quat-based disinfectants such as Virex TB, and Vesphene alkaline phenolic disinfectant. In tests with these disinfectants, MXF221 retained in excess of 80% of impact energy to break whereas a PC/PT grade retained less than 60% for Virex TB and isopropyl alcohol (IPA). PVC, meanwhile, failed when it came to hydrogen peroxide and Virex TB. Several medical devices already use the new copolyester, while around 150 projects are in the testing phase. The company also said that around 50 of these projects are in China and have been implemented over the last 12-18 months.
Investments/capacity expansions increasing
Swiss speciality chemicals firm Clariant says 2017 was a successful year in China, with 13% sales growth and an increase in profitability. Clariant established a joint venture with Tiangang Auxiliary to set up a facility for light and process stabilisers in Hebei Province in 2019; while its additives investment in Zhenjiang, will add its first two fully-owned production facilities, to come on stream in 2018. It also signed a cooperation agreement with China's largest oil/chemical company Sinopec for the latter to license its FCAS series of S-Zorb sorbent to Clariant, to scale up the catalyst product portfolio for commercial production of low sulphur gasoline.
German materials firm Covestro says it has strengthened its "already good position" in the country, with sales rising by 18% to EUR14 billion in 2017. The polycarbonates (PC) segment contributed to that with EUR3.7 billion, 13% above the previous year. Particularly in China, Covestro has invested massively and established its largest PC production site in Shanghai and it is now expanding its capacity to 600,000 tonnes/year to meet the strong domestic demand in China and across Asia Pacific region.
Machinery makers increase support to China/Asia
German extrusion machinery company Reifenhäuser Group's appearance at this year's Chinaplas focused on two main goals: strengthening its customer support services for existing and new customers located in Asia, and investing in
new technology for the long term, according to Bernd Reifenhäuser, CEO. "The Reifenhäuser Technology Centre in Troisdorf site is considered the world's largest R&D laboratory for plastics extrusion. The site houses the latest generation of hightech lines equipped with extruders for the development of blown films, cast films, sheets and nonwovens," he said. Future innovations lean towards digitalisation of extrusion process where mechanical engineering know-how is combined with modern digital technologies for intelligent production.
Meanwhile, US extrusion company Davis-Standard, intends to expand its strengths at its
facility in Suzhou, which already houses a FPVC extrusion system and multipurpose microbore tubing line. According to Sekaran Murugaiah, Vice President, Business Development Asia Pacific: "China contributes about 45% of our global sales and this shows how important this market it. Moreover, China as a market is highly dynamic – with customers always on the lookout for newer technologies and this is what makes this market grow faster as compared with countries in other regions."
He also said that the Suzhou facility will be central to Davis-Standard's growth in Asia. "We see flexible packaging market, especially for the food industry, on the rise with big global converters located in Asia posting huge demands," Sekaran added. It is for this reason that the company will add a dsX flex-pack 300S, a singlestation extrusion and lamination line, to the Suzhou facility for customer demonstrations by the fourth quarter of 2018. "This line is specifically engineered for the Asian flexible packaging market in terms of machine footprint, speeds and output, and the ability to make shorter runs," he explained.
German machinery maker Windmöller & Hölscher (W&H)
opened a subsidiary in Taicang in 2014, as a sales and service hub for Chinese customers. It not only handles machinery sales but also spare and replacement parts, said Kai Schaeperklaus, General Manager Asia Pacific – Consumer Packaging Division, adding that all W&H machines are still made at its facility in Lengerich, Germany.
Growing investments in Asia/China
German blow moulding machine maker Kautex Maschinenbau Group, which has had a facility in Shunde for 20 years, has seen its Chinese sales grow from EUR30 million in 2015 to EUR50 million last year (accounting for
35% of overall sales), said Paul Neumann, partner at Vienna-based Plastech Holding, which has had a majority share in Kautex since early this year. "We've had 30% growth over the last two years, due to growth for fuel tanks and filler pipes for vehicles." The Austrian company takes over from the previous investor Capitonafter acquiring a 74.9% stake. Plastech is headed by Paul who is a member of the Neumann family of Austrian Engel machinery company. However, the new ownership of Kautex has no direct connection with Engel, Paul was quick to add.
Kautex will also start producing its small-sized all-electric blow moulding machines in Shunde later this year. The front module, which is the drive module incorporating the servo drive, planetary gears, as well as the shuttle and other components will be manufactured in Germany and shipped to China for final assembly, with the extruder unit and other mechanical components that are fabricated in China.
New technology ramps up output
Reifenhäuser cites the advantages of its EVO blown film lines, featuring a simplified functional operation and enhanced with clear and tidy surfaces and a modular system that can be configured for three-12+ layers. The modular Midex cast film lines can also be configured for the customer's specific application. In the area of cast sheet coating, Mirex sheet lines features line components that include a broad portfolio of single-screw extruders, high-speed extruders and twin-screw extruders. For building up the layers, there is a range of various coextrusion feedblock systems from the REIcofeed series. The system enables the production of sheets with up to 11 or more layers. In all these sheet and film production systems, technical services are now available in Asia for faster response to customers' concerns, said the company's CEO.
W&H stressed the importance of its converTex SLC 120 for PP block bottom valve bags at Chinaplas. The machine delivers 120 sacks/minute and has proven record of being adapted to the specific needs of PP fabric sack production. The machine has taken an important position in today's sack production with technical support for the operator of the machine. In the first process step "fabric unwinding" the operator is now supported by a double unwinding station ERC - Easy Roll Change which allows very short change-overs. This raises the production efficiency as no time is lost before restart with a fresh fabric roll. Sensors can be integrated into the next process step "perforation" to assist the operator in quality improvement.
According to Schaeperklaus, W&H machines are known for their high output, easy and reliable operation. The end-products can be produced economically due to the innovative adhesive-free production process as converTex uses coating applied to the fabric as joining material. Sack bottoms, as well as valve and bottom patches are heated by hot air to soften the coating and then are joined together by intense pressure. The omission of any glue saves significant cost and avoids usage of solvents and the necessity for cleaning.
The latest concepts for the production of films are what German film stretching line market leader Brückner Maschinenbau unveiled. With demand for speciality films on the rise in Asia, Brückner has been innovating a new breed of film production systems aimed at achieving high quality films, said Reinhard Priller, Sales Director.
Thus, it launched the new generation Karo 5.0, a laboratory stretching machine, catering from mono-axial to bi-axial, sequential or simultaneous stretching. "Karo 5.0 follows Karo IV, which has set a global standard as the laboratory stretching machine," said Priller, adding that it boasts a new visualisation system for an optimised, intuitive machine control; better process control; faster change of process settings and oven cooling function; clip cooling system for faster trial sequences; quieter machine operation; and less energy consumption.
Brückner also highlighted its battery separator film production lines. Priller explained. "It features the patented Evapore line concept designed to achieve high productivity and greater flexibility. The 5.5 m line concept for the wet process is considered the most powerful and efficient battery separator film technology in the market today."
The company also promoted its BOPP and BOPET film production lines for the packaging industry. "The Chinese film packaging manufacturers prefer machines with high output and low production costs so we developed several systems, such as the BOPET lines with 10.4 m working width for greater productivity and the BOPP lines, capable of producing more than 60,000 tonnes/ year," said Priller.
(PRA)
---
Subscribe to Get the Latest Updates from PRA Please click here
Copyright (c) 2018 www.plasticsandrubberasia.com. All rights reserved.