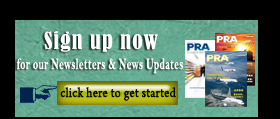 Kraton opens HSBC plant in Taiwan
US-based producer of styrenic block copolymers (SBCs) Kraton Corporation has opened its 30 kilotonne-hydrogenated styrenic block copolymer (HSBC) plant in Mailiao, Taiwan.
The Mailiao plant will support Kraton's innovation-grade business, particularly low molecular weight HSBC products. These polymers impart performance characteristics such as toughness and clarity in olefin-based compounds targeted for automotive, medical and film applications as well as low viscosity for thermally stable adhesives, sealants, and coatings.
The facility's key features include a process and product laboratory with capabilities for manufacturing low viscosity products. Approximately 100 people are employed at the plant, which has already achieved more than 1.8 million work hours without a recordable incident since construction began in early 2014, says Kraton.
The plant is currently in commercial production after a successful trial productions period.
"The Mailiao plant will enable Kraton to serve the growing Asian and export markets more effectively than ever before through higher production capacity of our differentiated grades of HSBC," said Kevin M. Fogarty, Kraton's President/CEO. "The plant is a demonstration of our continued commitment to innovation through investments in state-of-the-art infrastructure and organic growth in key markets."
The Mailiao plant is owned and operated by Kraton Formosa Polymers Company, a joint venture between Kraton and Formosa Petrochemical Corp.
(PRA)
Copyright (c) 2017 www.plasticsandrubberasia.com. All rights reserved.