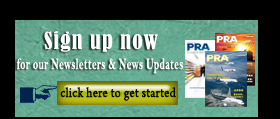 Kraiburg TPE in a growth mode in China and Asia
Germany-headquartered Kraiburg TPE is all set to expand its production capacity at its facility in Malaysia. "Due to the increasing demand of our TPE compounds, we will be adding on one more production line. It will be ready in 2018," said Roland Ritter, Director Asia Pacific, speaking to PRA at the recently concluded Chinaplas show in Guangzhou.
Kraiburg commenced operations in Nilai, Malaysia, in 1996, with three staff. In 2002, it expanded and moved to Puchong, and moved again to Seri Kembangan in 2008, when it established a facility. Its initial production capacity was 2,500 tonnes/year. It increased the size of the facility last year to add on another 5,000 tonnes output, bringing the total output to 15,000 tonnes/year of TPEs.
Overall, the company has had a successful year. "Our performance was very encouraging in 2016, especially in China and Asia on a macro level. We are confident of achieving even better results in 2017, given that our global sales revenue increased by 7% in 2016 (compared to 2015)," added Roland.
As for its market strength, in China alone, Kraiburg has witnessed 20% growth just in the first quarter of 2017, compared to the same period last year.
"China has been positively encouraging. Although we are not able to release any definite figures in relation to our growth yet, we are, however, pleased with our positive business developments and outlook within all the market segments," Roland explained, adding that in China, the company offered a wide range of products to meet market requirements.
At Chinaplas, it was emphasising on TPE compounds for the consumer electronics and lifestyle products. "Apart from the automotive market, consumer electronics will be our next big focus. This is because electronic and electrical devise industries are increasing the demand of using TPE materials, in smartphone cases, soft straps and VR headsets."
This is where the company's TPE brands such as Copec, Thermolast and ForTec E are used for their benefits of providing comfort, easy colourability, soft touch, irritation-free and good adhesion features.
When asked how the company had managed to increase its sales, Roland replied, "We can attribute it to the successful implementation of our R&D and sales/service strategy that are aligned with market needs."
Apart from the additional capacity, Kraiburg is also looking at expanding its regional sales offices.
The TPE compound maker already has an extensive reach in most of the Asia Pacific countries, with its newest sales office set up in South Korea this year, while its Indian office is celebrating its tenth anniversary this year.
(PRA)
Copyright (c) 2017 www.plasticsandrubberasia.com. All rights reserved.