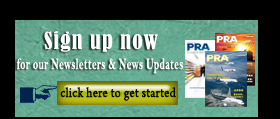 Eastman introduces cellulose-based plastic
US-based materials company launched TRĒVA engineering bioplastic as an alternative to other high end engineering plastics, at the Chinaplas media day held in conjunction with the Chinaplas trade fair taking place in Guangzhou, China, from 16-19 May.
TRĒVA comprises 50% cellulose, sourced from trees derived from sustainably managed forests that are certified by the Forest Stewardship Council (FSC). The new material is BPA-free and phthalate-free. Burt Capel, Vice-President/General Manager of Eastman's Speciality Plastics business unit also said the company will work towards increasing the bio-content in the future.
According to Capel, the material is the result of "1,000 hours of R&D" by the company's researchers. "It rivals ABS, PC/ABS, is durable and recyclable too, just like the petroleum-based materials," said Capel formally introducing the innovation to media .
"Eastman leveraged nearly 100 years of cellulosic expertise in the design and testing of TRĒVA to meet the improved sustainability profile and performance needs of brands, fabricators and moulders," he added.
Capel also added that TRĒVA offers chemical resistance, standing up better than other engineering thermoplastics to some of the harshest chemicals, including skin oils, sunscreens, and household cleaners.
In a chemical test over 24 hours, the resistance was said to be better against petroleum-based materials, said Capel.
The material's low birefringence means eliminating the unwelcomed rainbow effect some plastics experience with polarised light, improving the user experience with electronic device screens and retail displays.
The flow capabilities also enable design freedom, allowing TRĒVA to be used with complicated designs and in filling thin parts. Under recommended processing conditions, recent thin-wall 30 mil spiral flow testing shows that the new material's flow rates are significantly better than PC and PC/ABS blends, and comparable to ABS, said Capel.
Other benefits include improved surface gloss, clarity and warm touch and feel, enabled through a combination of the base material and Eastman's expertise.
"The material also boasts great colour saturation, and superior secondary processing and decorating capability, creating additional design and branding options," said Capeil.
Applications include eyeglass frames, wearable electronics, headphones, and other personal devices that come in direct contact with the skin. Applications targeted are electronic displays, such as lenses and covers, that consumers need to see through as well as housings and cosmetics cases.
Capel also pointed out use for automotive interior components wherein chemical resistance and aesthetics are desired.
Its flow rates, durability and dimensional stability allow for less material usage, thinner parts, and longer product life, enhancing lifecycle assessments, summarised Capel.
(PRA)
Copyright (c) 2017 www.plasticsandrubberasia.com. All rights reserved.