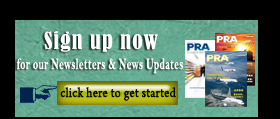 Dow to proceed with coatings and silicones investments in Saudi Arabia
US-based chemicals firm Dow Chemical has signed an agreement to construct a manufacturing facility to produce a range of polymers for coatings and water-treatment applications, and a MOU for a feasibility study related to a proposed investment in the company's performance silicones franchise in Saudi Arabia.
Andrew Liveris, Dow's Chairman/CEO, signed the agreements
at a recent event in Riyadh, Saudi Arabia, attended by US President Donald J. Trump, King Salman, the Deputy Crown Prince of Saudi Arabia, Mohammad bin Salman, and other guests.
"Dow has been a long-term strategic partner in Saudi Arabia for nearly four decades and is the largest foreign investor in the country," said Liveris. "Through our global and regional experience and expertise, we have unmatched capabilities to deliver high value, innovative solutions that support the Kingdom in key growth areas that help advance the Saudi's Vision 2030 plan designed to create a vibrant society and a thriving diversified economy."
Located in the PlasChem Park in Jubail, the coatings facility will service the needs of the Saudi Arabian market with a range of acrylic-based polymers for industrial and architectural coatings and water-treatment and detergent applications.
The investment will create approximately 1,000 jobs during peak construction and approximately 100 high-skilled, full-time operations jobs in the Kingdom, ultimately growing local manufacturing and sustainable economic growth.
The new coatings facility will complement Dow's existing coatings capabilities in the Middle East, which include an existing facility at Jebel Ali, in Dubai, United Arab Emirates.
The proposed silicones investment will include constructing a fully integrated, world-scale siloxanes and high performance silicones complex geared towards markets and industries such as home and personal care, automotive, high performance building and construction, solar energy, medical devices, and oil and gas. When complete the complex will support the economic impact of Saudi Arabia through the creation of approximately 350 full-time, technology-skilled jobs.
This move will serve to further integrate the former Dow Corning silicones business into Dow, and will accelerate the development of new hybrid materials which it says will be unique, technology rich solutions for regional-specific needs. For example, the Middle East is home to many of the world's largest and tallest buildings, which utilise glass bonding technologies from Dow Silicones.
Dow was recently awarded the contract for supply of silicones sealants for the structural glazing façade of the Jeddah Tower. Construction of the façade will start later this year. Upon completion, the Jeddah Tower will be the tallest building in the world and will utilise state-of-the-art silicones technology from Dow to realise its futuristic architectural design.
Dow says these investments are another example of Dow's long-term strategy in the Kingdom and region.
Dow maintains several joint ventures in the region including Sadara Chemical Company, a joint venture with Saudi Arabian Oil Company (Saudi Aramco). Comprising 26 manufacturing units, Sadara is one of the world's largest integrated chemical facilities and the largest ever built in a single phase.
Sadara has completed construction on all of its 26 manufacturing units with 19 units either in operating or start up mode. Five units are fully up and running – marking the commercialisation of Sadara's entire plastics franchise. And all remaining units are on track for a sequenced start-up throughout 2017 to meet rising demand in Asia, Africa, the Middle East, India, and Eastern Europe.
The complex possesses flexible cracking capabilities and will produce more than 3 million tonnes of high-value performance plastics and speciality chemical products, capitalising on rapidly growing markets such as transportation, infrastructure, packaging and consumer products. The performance-focused products will add new value chains to the Middle Eastern country's vast petroleum reserves, resulting in the diversification of the economy and region.
Sadara employs more than 4,000 Saudis and foreign nationals, and will help diversify the economy by making chemical products not produced before in the Middle East. Dow has estimated that the project will create 14,000 new jobs in Saudi Arabia -- 4,000 of which are from direct employment and the rest indirectly.
Other joint ventures in the region include a joint venture with Juffali & Brothers, and Saudi Acrylic Monomer Company (SAMCo). Additional strategic investments include agreements with King Abdullah University of Science and Technology (KAUST) to construct a new Dow Middle East Research and Development Centre, announced in 2015, and a Reverse Osmosis manufacturing facility – the first unit of its kind outside of the US.
In June, 2016, Dow says it became the first company to receive a trading license from the government of Saudi Arabia, allowing 100% ownership in the country's trading sector.
(PRA)
Copyright (c) 2017 www.plasticsandrubberasia.com. All rights reserved.