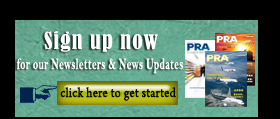 Covestro to further increase Shanghai polycarbonate production to 60 Ktpa in 2019
Shortly after doubling its polycarbonate (PC) production capacity at its Shanghai site to 400,000 tonnes per year, Covestro (formerly Bayer MaterialScience) will again significantly expand its capacity to 600,000 tonnes per year. With this step, which is achieved through debottlenecking of its production lines, the company reacts to the strong customer demand for polycarbonates in the Asia-Pacific region. The expanded capacity shall be available starting 2019.
Chief Technology Officer Dr Klaus Schäfer comments that the successful completion of this project will strengthen the company's global production network and demonstrates our continuous commitment to the Chinese market.
Michelle Jou, Global Head of Covestro´s Polycarbonates segment says that there is a rapidly growing demand for PC resins and blends, in particular in China's electronics, healthcare and automotive industries.
PC, which is lightweight, highly transparent, break-proof and easy to shape, is used in many areas of modern life – from electronic and IT appliances to automotive parts to medical devices and LED lighting. With the capacity expansion of the largest PC production site in the world, Covestro strengthens its global number one position in PC resins and intends to supply the volumes it needs to continuously outgrow industry.
At the same time, Covestro underscores its leading position in highly efficient and environmentally compatible technology by recycling process saltwater at the production site. This is used again to produce chlorine and sodium hydroxide, two chemicals that in turn are needed as raw materials for polycarbonates. Schäfer explains that by using Covestro's innovative recycling process technology, it safeguards the firm's high level of cost efficiency.
With 2016 sales of EUR11.9 billion, Covestro is among the world's largest polymer companies with business activities focused on the manufacture of high-tech polymer materials and the development of innovative solutions for products used in many areas of daily life.
(PRA)
Copyright (c) 2017 www.plasticsandrubberasia.com. All rights reserved.