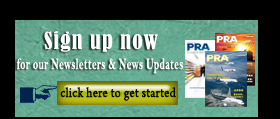 Wintec catering to Asian markets finds growth in auto sector
Austrian machine maker Engel's Chinese subsidiary Wintec, which builds injection moulding machines tailored to meet the demands of standard applications, has witnessed fast growth since the company was launched three years ago. In fact, it has experienced 50% growth, said Mark Feng, President at Wintec. "We are confident about our future prospects."
The company sells 75% of its machinery locally with 25% exported. Its main export markets are Asia and Middle East, said Feng. Its main applications markets are automotive (75%), white goods (20%) and technical moulding (5%).
Wintec's plant in Changzhou was opened in 2014.
Wintec machines are particularly popular for applications that do not require specialist technology but nonetheless place high demands on quality and process stability, said Feng.
"In China especially, service demands are continuing to increase," says Feng. "Many suppliers in Asia are failing to keep pace with this trend."
At Chinaplas, it will show an e-win 1000-170 with a clamping force of 1,000 kN, used to produce windscreen wiper adaptors for cars, with a shot weight of 20.5 g.
It will also show a t-win 10500-7000 producing car door interior panels made from PP.
The dual-platen clamping unit was developed in Europe and allows for maximum platen parallelism throughout the machine's service life, which results in sensitive mould protection, improved dynamics and short dry cycle times. Parallel auxiliary movements, such as those of the ejectors, the core pulls or the nozzles are also optionally supported, says the machine maker.
(PRA)
Copyright (c) 2017 www.plasticsandrubberasia.com. All rights reserved.