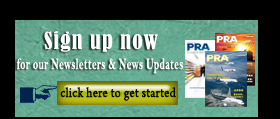 KraussMaffei integrates and plans for double-digit growth in China
German machinery maker KraussMaffei Group, which covers brands of KraussMaffei, KraussMaffei Berstorff and Netstal, is currently taking over management responsibility for the rubber sites of ChemChina, which acquired the company last year.
"The facilities are not yet consolidated but we are taking over more and more of the functions to establish a product portfolio to reduce the number of variations in the group," explained Frank Stieler, CEO, speaking at the Media Day during Chinaplas in Guangzhou. He added that the integration process should be undertaken by 2018.
"We see a common ground for our machinery because the group is both an extruder supplier and tyre maker (through French tyre maker Pirelli, which is also owned by ChemChina)."
Meanwhile in China, KraussMaffei is prepared to meet the high quality of machinery required to meet the growing demand for higher quality products by the growing middle classes, said Xiaojun Cui, CEO KraussMaffei Group China.
"Across the country, we have more than ten footprints that serve our customers. Our main factory in Haiyan covers from injection moulding, extrusion to reaction moulding. The machinery made in China is not only for the domestic market but is also exported, even to the US," explained Cui, adding that the company plans for a 20% increase in technical support and sales/service operations.
He also showcased a chart outlining the company's plans to attain double-digit growth in China, with emphasis on the three brands and local team support as well as improved access to the Chinese market under ChemChina.
"Under our new parent company, we have access to a new market that was not accessed by us before."
He also said that investments will be poured into China to meet the double-digit growth, to expand the facilities, and human resources, but would not disclose further details.
In terms of portfolios covered, the German company is mainly focused on automotive, rubber and infrastructure sectors.
Rounding up the year 2016, machinery maker KraussMaffei said it had 5% higher sales of EUR1.27 billion and higher orders of EUR1.33 billion, and increase of 5.5% over 2015.
"We benefited from the global trends because we cover three different technologies," said Stieler.
ChemChina, China's largest chemical company with sales of EUR42 billion in 2015, bought KraussMaffei Group from Canadian Onex Corporation in April last year.
(PRA)
Copyright (c) 2017 www.plasticsandrubberasia.com. All rights reserved.