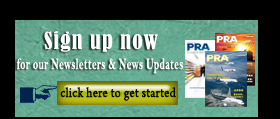 Engel's sales grow 8%; credits Asia for growth
Austrian machinery company Engel has increased its annual revenue for the third time in a row, closing fiscal 2016/2017 at the end of March with sales of EUR1.36 billion, 8.6% up on the previous year. It generated sales of 20% from Asia along with 55% from Europe, which is still its leading market, and 24% from the US, said Chief Sales Officer Christoph Steger speaking to the media in Guangzhou, at the Media Day.
"Around 90% of machines sold in Asia are produced at our plants in South Korea and Shanghai, with EUR265 million turnover," said Gero Willmeroth, Sales and Service President at Engel Machinery Shanghai
"The markets in Asia have played a big role in the success of the Engel Group," said Steger. "Asia grew faster than average in the last fiscal year, primarily due to China. On top of this, we are benefiting from the strong momentum in Southeast Asia."
The company is currently investing more than EUR100 million a year in the extension and modernisation of its plants. One of its largest projects worldwide is the expansion of its headquarters in Schwertberg. Additional space of 10,000 sq m has been erected in the southern part of the premises.
In Asia, in Shanghai it has added on additional 1,000 sq m of floor space with 450 sq m of office as well as 1,600 sq m for a machining area. The latter includes 10 axes heavy-duty machining centres for platen manufacturing, and is due for completion in July this year.
Engel has realigned itself completely in Southeast Asia and established a regional hub in Bangkok to this end. "The new structure has already produced successes," says Steger, adding that the hub will supply customers with spare parts.
The new spare-parts store started work in May. "We now have spare parts worth EUR8 million in stock on site in Southeast Asia," says Steger. "We can deliver stock parts to the important industrial centres of the ASEAN region within 24 hours." In the past, spare parts for Southeast Asia came mainly from China.
"Customised solutions are currently our main driving force for growth," says Steger. "Here, too, Asia, and China in particular, grow at above-average rates." Apart from injection moulding machines, robots and other automation solutions, the machine maker also supplies process technologies, peripheral systems, moulds as well as software solutions for digitalisation and networking.
Towards the end of fiscal 2016/2017, Engel employed more than 5,900 personnel worldwide, said to be more than ever before in the company's history. The workforce has grown by 10% on average over the last three years. "We will pass the 6,000 mark in the first quarter of the new business year," Steger said.
(PRA)
Copyright (c) 2017 www.plasticsandrubberasia.com. All rights reserved.