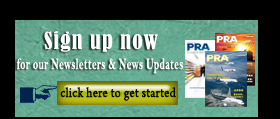 Arburg closes 2016 on high note; electric machines lead sales
German injection moulding machine maker Arburg scored a record consolidated turnover of EUR630 million in 2016, its third in a row, said Gerhard Böhm Managing Director Sales of Arburg, speaking at the Media Day, held in conjunction with Chinaplas 2017 in Guangzhou.
The sales of electric machines rose further to 27%, with Arburg's new electric entry-level Golden Electric machine series having contributed to this, according to Böhm. "We launched this a year ago and it has been very well received by customers."
Hybrid machines, which combine electric speed and precision with hydraulic power, accounted for 16% of the turnover.
As for the Allrounder machines with clamping forces of more than 2,500 kN, sales have also steadily increased in recent years, to 24% of the total turnover last year.
Turnkey systems took a share of 17% of sales last year, with Arburg to further build up and expand the automation and turnkey solutions on the international front, added Böhm.
In terms of country sales, sales were down in Brazil and Russia, but with increases in Europe and the rest of the markets, said Böhm, adding that Asia, including China and India, accounted for 20% of group sales.
As for Arburg in Asia, Zhao Tong, Managing Director of the Arburg organisation in China, said the company's presence in the Chinese market for 25 years, with subsidiaries in Hong Kong, Shenzhen and Shanghai, has borne fruit. Arburg has focused on the high-end segment from the outset and this strategy has paid off, he reiterated.
Meanwhile, to ensure fast availability to the customer, service technicians and sales experts are also deployed on a decentralised basis along the entire "plastic belt" along the Pacific coast, as well as in the centre of the country in Chengdu.
Meanwhile, K2016 was where Arburg pulled out a triple coup with a new machine size, new design and with a new control system that made a world premiere.
Following its successful premiere, the Allrounder 1120H was tested and optimised at Arburg's headquarters in Lossburg, Germany. The machines of the pilot series are being manufactured and delivered starting at the Fakuma show later this year in October and will be delivered from spring 2018 onward, said Böhm.
In Guangzhou, Arburg is presenting applications for medical technology, the consumer industry and the aerospace sector with its entry-level electric and hydraulic machines from the Golden Electric and Golden Edition series, as well as the Freeformer for industrial additive manufacturing. It will also have more information on the Arburg host computer system (ALS) and Industry 4.0.
(PRA)
Copyright (c) 2017 www.plasticsandrubberasia.com. All rights reserved.