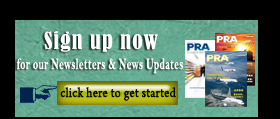 Warren Buffet's Berkshire acquires 3% stake in Lanxess
German speciality chemicals firm Lanxess has a new shareholder: billionaire Warren Buffet's Berkshire Hathaway conglomerate that has acquired a 3% stake in the firm.
It has been reported that Lanxess shares jumped as much as 7% after the news, an all-time high for the year. Before the stake was announced, the shares had fallen 8%, when Lanxess CEO Matthias Zachert said he expected growth rates to slow in the second half of the year, after first-quarter earnings beat analyst estimates.
In a regulatory filing, Lanxess said that Berkshire Hathaway's General Reinsurance subsidiary took a stake of 3%. The US investor is now among the top six shareholders of the German chemicals company.
Buffett, who is the Chairman and largest shareholder in Berkshire Hathaway, is the world's fourth-richest person with a net worth of US$75 billion. Berkshire Hathaway has been on a buying trail in Germany, having acquired Wilhelm Schulz, a maker of piping components, earlier this year. It also owns US-based chemicals firm Lubrizol.
Lanxess CEO Zachert is said to be transforming the Cologne-headquartered company, following the US$2.4 billion purchase last year of US-based Chemtura Corp. Flame retardant and lubricant additives are the main pillars of Chemtura's business and they now complement the current Lanxess's portfolio combined in a new Additives business unit. With the closing of the transaction, these two business activities are integrated with Lanxess's Rhein Chemie business unit to form a new segment known as Specialty Additives. The Organometallics business is integrated in the segment Advanced Intermediates and will become part of the Advanced Industrial Intermediates business unit while Urethanes Systems forms a new business unit within the Engineering Materials segment.
Lanxess also entered into a joint venture with Saudi Aramco for its rubber operations now known as Arlanxeo, thereby considerably lowering its debt and improving its options for further growth.
It also acquired the Clean and Disinfect business of Chemours last year, in what it says is "underscoring its new strategy of becoming a leading player in profitable, medium-sized markets."
Lanxess started 2017 with a very good first quarter. Global sales of the speciality chemicals company increased by a substantial 25% to EUR2.4 billion, up from EUR1.9 billion a year earlier. Net income rose by a substantial 47% to EUR78 million, against EUR53 million in the year-earlier quarter.
Zachert has stressed that the transformation of Lanxess is not yet complete. The company is also driving forward organic growth and plans, for example, to invest some EUR100 million through 2020 in its network of production facilities for chemical intermediates, particularly at its German sites.
(PRA)
Copyright (c) 2017 www.plasticsandrubberasia.com. All rights reserved.