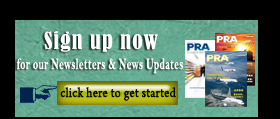 Uponor sets up facility in China
Finland's piping specialist Uponor Corporation says it is strengthening its foothold in Asian building markets by having recently opened its first manufacturing facility in Taicang, China. Being the company's 14th manufacturing facility globally, the new facility started operations at the end of 2016, and is presently fully equipped and serving customer orders.
In Taicang, Uponor Asia will produce Uponor plumbing solutions and energy-efficient heating and cooling systems for the new residential and commercial building markets in China.
The facility in Shanghai is the base for all sales activities in East China, including also Product Management, Engineering & Design and the National Marketing Team.
"Our production base in Taicang is Uponor's first production base in Asia. On approximately 5,000 sq m, we are producing plastic piping systems for both plumbing and indoor climate systems made from PEXa, PPR and PERT, serving China and other Asian countries," says Werner Witte, Vice President, Uponor Building Solutions - Asia.
Uponor's President and CEO, Jyri Luomakoski commented: "The year 2018 will mark Uponor's 100-year anniversary. The official opening of our first manufacturing entity in China is therefore a precious moment and marks the beginning of a new chapter in the life of Uponor. The Chinese building market is amongst the largest in the world, and I am excited about the opportunities it brings to Uponor."
The firm also says it has showrooms in Taicang and Shanghai, both of which are equipped with radiant heating and cooling technology.
The Helsinki-headquartered company serves a variety of building markets including residential, commercial, industrial and civil engineering. It employs about 3,900 employees in 30 countries, mainly in Europe and North America, with China ranking as the 10th largest country in terms of employees. In 2016, its net sales totalled EUR1.1 billion.
(PRA)
Copyright (c) 2017 www.plasticsandrubberasia.com. All rights reserved.