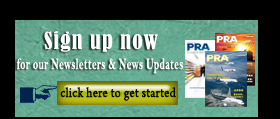 Indian state of Punjab to house US$3 bn petrochemicals complex
State-owned Hindustan Petroleum Corporation Ltd (HPCL) and its partner Lakshmi N Mittal will invest US$3 billion in setting up a petrochemical complex at their joint Bhatinda refinery in the state of Punjab, India.
HPCL-Mittal Energy (HMEL), a joint venture between HPCL and Mittal Energy Investments of Singapore (a Lakshmi Mittal company), plans to set up a naphtha cracker unit with capacity of up to 1.7 million tonnes to produce basic raw materials for plastics, it was reported in the Times of India recently.
According to the report, the plant will have a capacity of 1.2-million tonnes, with further expansion to 1.7 million tonnes in the future.
The company is also expected to fast track the four years it takes to set up the petrochemical plant. This will be HPCL's first petrochemical plant in Northern India. The company has refineries in Mumbai and Visakhapatnam.
Meanwhile, HMEL is expanding Bhatinda refinery's capacity to 11.25 million tonnes/year from the current 9 million tonnes. The US$350 million expansion will be completed next month. HPCL and Mittal are equal partners in the refinery, with 49% stake each and the rest (2%) is held by financial institutions.
The project is the single largest investment in the state of Punjab. It is the first oil and gas project to be set up in the state. The refinery produces eight liquid product and three solid products of EURO-IV specifications and the refinery is said to be a zero bottom plant, according to HMEL. It also says the refinery was set-up in record time of four years with an investment US$5 billion
As part of the refinery project, HMEL has set up a PP unit utilising Novolen Gas-phase polypropylene process, with a production capacity of 440,000 tonnes/year of homo-polymer PP.
(PRA)
Copyright (c) 2017 www.plasticsandrubberasia.com. All rights reserved.