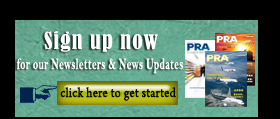 ExxonMobil buys Singapore's Jurong Aromatics
ExxonMobil Chemical's Singapore affiliate has reached an agreement with Jurong Aromatics Corporation (JAC) to acquire its plant located on Jurong Island in Singapore.
JAC went into receivership in September 2015, when it was struggling with debt problems in the face of a global commodity downturn at that time. It was also forced to halt production for around 18 months to fix a technical issue at its Jurong plant that had cost around US$2.4 billion to build.
The plant, one of the largest in the world with a production capacity of 1.4 million tonnes/year, is located on a 58 ha site on Jurong Island.
It is said to present operational and logistical synergies for ExxonMobil's integrated refining and petrochemical complex nearby. The company expects to complete the transaction in the second half of 2017.
"As a leading global manufacturer of aromatics, the addition of this aromatics plant to our existing operations in Singapore will help us better serve our customers in key Asian growth markets," said Matthew Aguiar, senior vice president of basic chemicals, intermediates and synthetics for ExxonMobil Chemical. "We continue to make strategic investments to ensure ExxonMobil is well positioned to meet increasing global demand for chemical products."
Singapore is home to ExxonMobil's largest integrated refining and petrochemical complex, which has a crude oil processing capacity of 592,000 barrels per day and includes two world-scale steam crackers. Acquisition of the Jurong aromatics plant will increase ExxonMobil's Singapore aromatics production to over 3.5 million tonnes/year, of which 1.8 million tonnes is paraxylene.
"Our growth in Singapore is driven by the expected increase in global demand for chemical products over the next decade of nearly 45%, or about 4% per year, which is a faster pace than energy demand and economic growth," said Neil Chapman, president of ExxonMobil Chemical. "Nearly three-quarters of the increased demand is expected to be in Asia Pacific as a result of its rising prosperity and a growing middle class."
ExxonMobil has operated in Singapore for more than 120 years and is one of the country's largest international manufacturing investors. Singapore's integrated petrochemical complex can process a wide range of feedstocks, from light gases to crude oil.
Later this year, the complex will begin the phased start-up of new 230,000-tonne/year specialty polymers facilities that will produce halobutyl rubber and performance resins for adhesive applications.
(PRA)
Copyright (c) 2017 www.plasticsandrubberasia.com. All rights reserved.