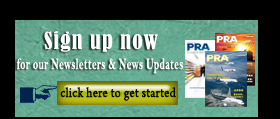 Tie-ups: DSM to partner Sabic and UPM Biofuels for biobased Dyneema; Clariant/Floreon to expand biopolymer applications to additional markets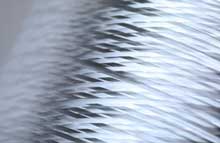 Dutch chemicals firm DSM, materials supplier Sabic, and UPM Biofuels, a producer of sustainable raw materials, have entered a partnership that will help to reduce the environmental footprint of Dyneema, said to be the world's strongest fibre.
The collaboration will see Dyneema transition to bio-based feedstock leveraging Sabic's Trucircle solutions for certified renewable products.
In December 2019, DSM announced ambitious sustainability targets for its Dyneema fibres. This new partnership represents an important step in realising the goal of sourcing at least 60% of its feedstock from bio-based raw material by 2030. The transition to biobased feedstock will maintain the properties of Dyneema, enabling customers to adopt a more sustainable solution without compromising process efficiency or final product performance, says DSM. The material will be carrying the globally recognised ISCC Plus certification and will not require re-qualification of downstream products. The biobased material will be available from April 2020.
UPM Biofuels produces biobased feedstock UPM BioVerno from the residue of the pulping process. This is then processed by Sabic to make renewable ethylene under its Trucircle umbrella of solutions. By applying a mass balancing approach, DSM says it is then able to create biobased Dyneema fibre.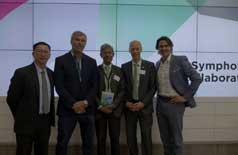 Meanwhile, in other news, Swiss chemical firm Clariant's Additives business and Floreon-Transforming Packaging are in a new collaboration to further extend the performance properties and market potential of biopolymers, whilst preserving their environmental benefits.
By integrating the benefits of Clariant's additives with Floreon's proprietary material solutions, the collaboration aims to open up additional possibilities for plastic manufacturers and brand owners to consider biopolymers as an alternative to fossil-based plastics for both single-use and durable applications. Markets set to benefit include rigid and flexible packaging, electrical & electronic equipment (E&E), hygiene products, consumer goods and automotive.
Floreon develops and markets proprietary compounds based on PLA and containing 70-90% renewable, plant-based raw materials. They are said to be mechanically tougher than traditional PLA and can deliver significant energy savings in processing. Floreon compounds are recyclable and they can also be composted via industrial composting. That makes Floreon's materials viable for applications where, at this stage, contamination with food waste and organic matter make mechanical recycling unfeasible.
Clariant's portfolio of sustainable additives includes a wide range of biobased additives, which were introduced at the K2019 Plastics Trade Fair under the Exolit OP Terra, Licocene Terra and Licocare RBW Vita trade names. Clariant says its experts will support the Floreon development team to enhance the performance possibilities and processing characteristics of bioplastics.
The scope of benefits is vast. Examples include achieving less energy use and faster cycle times by increasing the processing efficiency or adding completely new properties to the material. Product manufacturers will have the possibility to tailor compounds to suit specific processing technologies and applications, including in some cases those where bioplastics have so far not been able to meet the challenges of demanding conditions or environments, according to Clariant.
Shaun Chatterton, CEO, Floreon-Transforming Packaging Limited, said: "As a small business, our team is very excited to be able to take the benefits of biopolymers to new heights by drawing on Clariant's extensive capabilities in developing additives focused on the performance needs of the plastics industry. Floreon has the potential to transform not just packaging but many industries, and we expect to launch our first product from this collaboration into market during the first half of 2020."
Clariant's collaboration with Floreon constitutes together with Clariant's EcoCircle, a corporate-wide initiative supporting the transition from a one-way plastics value chain to a circular plastics economy, another step forward to jointly develop new circular materials and technologies together with partners from the entire value chain to enable a circular economy.
(PRA)
---
Subscribe to Get the Latest Updates from PRA Please click here
©2020 Plastics and Rubber Asia. All rights reserved.
©2020 Plastics and Rubber Asia. All rights reserved.
Home
Terms & Conditions
Privacy Policy
Webmail
Site Map
About Us
SOCIAL