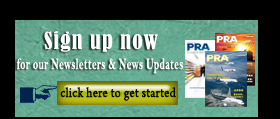 Thai expansions: ABT increases capacity of biobased ECH to 120 kilotonnes/year; Sinochem sets up rubber antioxidant plant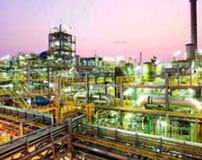 Biobased chemical company Advanced Biochemical (Thailand) has increased its capacity at its plant in Map Ta Phut, Thailand, which will now produce 120,000 tonnes/year of biobased epichlorohydrin (ECH) – an increase of 20,000 tonnes/year. Permission for this increase was granted by the Industrial Estate Authority of Thailand.
The capacity increase at ABT's plant was made possible thanks to improvements in process efficiency and process optimisations in production. Less waste is also being produced at the plant due to optimised recycling technology, says the firm.
A wholly-owned subsidiary of the Vinythai public company, ABT has produced its biobased ECH since 2012 using a patented technology, based on natural and renewable glycerine instead of propylene, a fossil fuel derivative.
Masaki Takahashi, Managing Director at Advanced Biochemical (Thailand), said, "We are grateful to the Industrial Estate Authority of Thailand who granted permission for this capacity increase at our plant. We provide the most sustainable ECH on the market and demand for it continues to grow. We are glad that we can continue to serve downstream users around the globe who are committed to sustainability."
Biobased epichlorohydrin (ECH) is produced using a patented technology and based on natural, renewable glycerine. ABT has operated its world-class manufacturing unit in Map Ta Phut since February 2012. Certified by the Roundtable on Sustainable Biomaterials (RSB) since 2015, ABT is wholly-owned by Vinythai Public Company Ltd. ABT and Vinythai received a Green Industry Award Level 4 (Green Culture) from the Thailand Department of Industrial Works for their commitment to environmental care.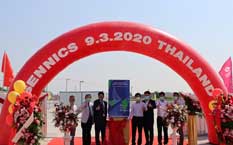 Meanwhile, in other news, Sinochem International Corporation, a China-based international fine chemical company listed in Shanghai Stock market, has begun construction of its polymer additives plant in Rojana Industrial Park in Thailand – which is the company's first overseas polymer additives production base. Opening of the plant will further consolidate Sinochem's global leading position in the polymer additive industry, it says.
The new plant covers an area of about 64,000 sq m, with a total investment of about RMB290 million, and is expected to be put into operation later this year. Upon completion, it will have a production capacity of 25,000 tonnes/year of rubber antioxidant, which will fill the gap in the production of rubber antioxidant in Southeast Asian countries and provide local supplies to the company's downstream clients in the region.
"The construction of Sinochem's Thailand base is a milestone in the company's expansion into the international fine chemical industry," said Su Fu, Deputy General Manager of the company and CEO of Sennics. "It will help to improve the stability of the Company's global supplies, and at the same time, create more job opportunities to support the local economy."
The polymer additive business is one of the six major business sectors of Sinochem International, and is operated by its subsidiary Sennics. The sales value of polymer additives accounted for 18% of the new product sales value of the company in 2019.
Sinochem aims to build the Thailand plant into a new generation smart factory that serves as a model facility in Southeast Asia. With the company's experience in green production and green technology, the new plant will be eco-friendly, energy-saving and sustainable. It will also fulfil high standards of product quality, resource utilization, emissions of wastes, and process safety.
(PRA)
---
Subscribe to Get the Latest Updates from PRA Please click here
©2020 Plastics and Rubber Asia. All rights reserved.
©2020 Plastics and Rubber Asia. All rights reserved.
Home
Terms & Conditions
Privacy Policy
Webmail
Site Map
About Us
SOCIAL