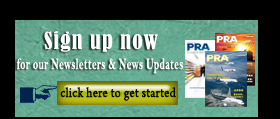 Recycling: Neste/Mirova invest in Recycling Technologies; Coca-Cola/Indorama in jv recycling project in Philippines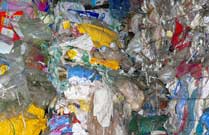 Helsinki-based Neste, a provider of renewable diesel, renewable jet fuel and renewable chemical solutions, and Mirova, a pioneer impact investor in the natural capital space and an affiliate of Natixis Investment Managers, are investing a combined EUR10 million into UK-based Recycling Technologies, a specialist plastic recycling technology provider. The aim is to accelerate the development of chemical recycling and foster the transition to a circular economy for plastic.
This investment, consisting of EUR5 million from Neste and EUR5 million from Mirova through the Althelia Sustainable Ocean Fund, provides the capital to start building Recycling Technologies' first commercial RT7000 machine in Scotland. The RT7000 is a scalable patented technology that recycles mixed plastic waste into waxes and petrochemical feedstocks, trademarked as Plaxx, for new plastic production. It enables the creation of value from plastic waste, which is today difficult or impossible to recycle with mechanical recycling, and is therefore currently disposed of through landfilling, incineration or exported.
To complement the investment, Neste signs a joint technology development agreement and a Plaxx offtake agreement with Recycling Technologies. This will bring Neste's know-how and expertise in dealing with low-quality waste and residue raw materials into the collaboration aiming to accelerate the deployment of chemical recycling capacity in Europe. The investment follows Neste's recent announcement on its aim to process over 1 million tonnes/year of waste plastic from 2030 onwards in order to introduce it as a raw material for chemicals and new plastics.
The Althelia Sustainable Ocean Fund's investment into Recycling Technologies confirms the fund's specific mission to finance scalable and impact-aligned businesses that provide innovative solutions to protect and restore our oceans.
"Neste is committed to developing solutions to accelerate plastics recycling. Collaboration with Recycling Technologies enables us to accelerate the development of one of the very promising chemical recycling technologies. It also complements the partnerships we have already established with other forerunner companies within the plastics value chain. Together, we continue to develop scalable chemical recycling solutions to the global plastic waste challenge with great speed,'' says Mercedes Alonso, Executive Vice President, Renewable Polymers and Chemicals, Neste.
"One of our goals is to help the UK plastics pact meet their 2025 targets for 30% average recycled content across all packaging. This can be achieved by combining existing mechanical technology and new scalable chemical recycling capacity," says Adrian Griffiths, CEO & Founder, Recycling Technologies Ltd.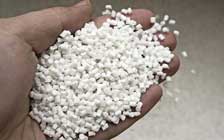 In other news, Coca-Cola Beverages Philippines (CCBPI) is partnering with Thailand-headquartered chemicals supplier Indorama Ventures to set up a joint venture to build the country's biggest bottle-to-bottle recycling facility. Indorama will hold 70% equity stake of the new joint venture and Coca-Cola Philippines will hold the remaining 30%.
The joint venture will set up a greenfield integrated recycling plant (known as PETValue), located in General Trias in Cavite, near Manila, and the recycling process for plastic bottles made from PET (polyethylene terephthalate). It is expected to be completed by 2021
Its projected capacity, or the amount of used plastic bottles it can process, would be 30,000 tonnes/year or almost 2 billion plastic bottles/year, with an output of 16,000 tonnes/year of recycled PET resin.
Through this new jv, Indorama and Coca-Cola embark on a strategic recycling cooperation, leveraging the strengths and resources of both sides to ensure that used PET plastic bottles that is 100% recyclable, and therefore not "single-use, will be collected, processed, and used again and again within a circular economy.
It will produce Philippines first ever beverage bottle made from 100% recycled plastic. This jv will be a strong strategic fit with Indorama's long-term sustainability objectives of investing globally in the circular economy and promoting the recycling of PET, said the company.
"Through PETValue, Indorama Ventures and Coca-Cola are introducing to the Philippines green technologies that will help strengthen Filipino's commitment to sustainability—a major step in making our World Without Waste vision a reality in the Philippines," CCBPI CEO Gareth McGeown said.
Coca-Cola said it aims to collect and recycle the equivalent of every bottle and can it sells by 2030 under its World Without Waste goal.
(PRA)
---
Subscribe to Get the Latest Updates from PRA Please click here
©2020 Plastics and Rubber Asia. All rights reserved.
©2020 Plastics and Rubber Asia. All rights reserved.
Home
Terms & Conditions
Privacy Policy
Webmail
Site Map
About Us
SOCIAL