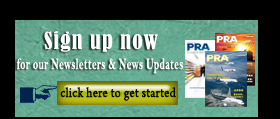 Green materials: Lavergne/Clariant's FR biobased compounds for electronics; Borealis producing renewable PP in Belgium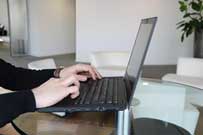 Swiss chemical firm Clariant has teamed up with Lavergne, which makes engineering resin from recycled plastic, to develop halogen-free flame-retardant polyester compounds made from ocean-bound plastics. With the first grade already commercialised, the advance is supporting demand from major electrical and electronics (E&E) brand owners for flame retarded post-consumer recyclate grades for equipment parts.
Lavergne is using PET, recycled from ocean-bound waste streams. Ocean-Bound-Plastic (OBP) refers to plastic waste that is recovered from the over 8 million tonnes/year of plastic currently entering the oceans each year.
The first new flame-retardant compound Lavergne VYPET OBP-FR has 30% glass fibre reinforcement and UL 94 V-0 flame rating at 0.8 mm thickness, which makes it suitable for many E&E plastic applications, like aesthetic and structural parts. This fully recyclable OBP-based compound has already successfully passed moulding trials at part manufacturers and is commercially available.
Clariant's flagship halogen-free Exolit OP flame retardants, were chosen since the grades have been confirmed as suitable for various recycling processes without losing their flame retardant properties. Furthermore, as a contribution to less fossile resource consumption, Clariant announced in October 2019 that selected Exolit OP grades will also become available as 'Terra' types, based on renewable carbon sources.
Intensive liaison and development work was required by Lavergne's and Clariant's experts since mechanical properties of OBP recyclates pose specific challenges because the repeated thermal treatment of polymers tends to progressively degrade the material. Because of the original compound's success, the solution has now been extended to more than a dozen product lines, with each program undergoing additional testing prior to commercialization.
The joint project took more than a year to come to fruition, and both parties are eager to continue their working relationship, the companies add.
This project to develop flame-retardant recyclate grades ties up with the support of major electronics brand owners (OEMs) and their demand for post-consumer recyclates. The use of recyclates is part of sustainability claims by OEMs and is rewarded in ecolabel schemes like the American EPEAT and German Blue Angel. OEMs are also supporting the sourcing of OBP by sponsoring collection and clean-up of waste. Whereas the applications targeted originally were less demanding components like packaging trays, the end uses for recyclates are now spreading to other structural parts of electronics equipment.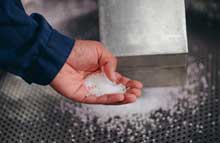 Meanwhile, in other news, chemical firm Borealis says it has started to produce polypropylene (PP) based on Neste-produced renewable feedstock in its production facilities in Kallo and Beringen, Belgium. This marks the first time that Borealis has replaced fossil fuel-based feedstock in its large-scale commercial production of PP.
The Belgian plants were recently awarded by the International Sustainability and Carbon Certification (ISCC) organisation with ISCC Plus certification for its renewable PP. Taking its commitment to the next level for advancing the circular economy, Borealis says it once again furthers its EverMinds ambitions, driven in close collaboration with upstream and downstream value chain partners such as Neste and Henkel. It also aligns with the Borealis aim to ensure that 100% of its consumer products are recyclable, reusable, or produced from renewable sources by 2025.
Borealis and its upstream partner Neste are moving the industry closer to a circular economy of plastics thanks to the production start in December 2019 of renewable PP.
After producing renewable propane using its proprietary NEXBTL technology, Neste sells the renewable propane to the Borealis propane dehydrogenation plant in Kallo. Here it is converted to renewable propylene, then subsequently to renewable PP at Kallo and Beringen plants.
The recently finalised audits carried out by an independent third party have resulted in an ISCC Plus certification for the renewable PP produced at both Kallo and Beringen plants. This certification encompasses the entire value chain scope and verifies that the renewable feedstock used is certified as being 100% renewable and sustainably produced, including traceability to point of origin.
Downstream partners from a variety of industries such as consumer packaging, automotive, healthcare, and appliance industries can now commercialize their end-use products with a lower carbon footprint based on renewable propylene and PP produced at Borealis' Belgian plants. In response to increasing demand, Borealis is working with value chain partners to expand availability.
(PRA)
---
Subscribe to Get the Latest Updates from PRA Please click here
©2020 Plastics and Rubber Asia. All rights reserved.
©2020 Plastics and Rubber Asia. All rights reserved.
Home
Terms & Conditions
Privacy Policy
Webmail
Site Map
About Us
SOCIAL