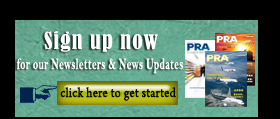 M&As: Huntsman buys CVC for US$300 mn, LyondellBasell/Bora confirm set up of Chinese jv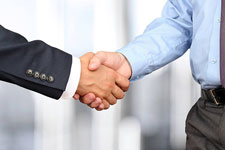 US speciality chemicals firm Huntsman Corporation is to acquire CVC Thermoset Specialties, a North American speciality chemical manufacturer serving the industrial composites, adhesives and coatings markets, for US$300 million. CVC Thermoset Specialties is part of Emerald Performance Materials, which is majority owned by affiliates of American Securities.
CVC Thermoset Specialties has annual revenues of approximately US$115 million with two manufacturing facilities located in Akron, Ohio, and Maple Shade, New Jersey. Under terms of the agreement, Huntsman will pay US$300 million, subject to customary closing adjustments, in an all-cash transaction funded from available liquidity. The transaction is expected to close around midyear of 2020.
Commenting on the acquisition, Scott Wright, President of Huntsman's Advanced Materials division, said: "The acquisition of CVC Thermoset Specialties brings valuable complementary technology breadth to our Advanced Materials portfolio and its unique products will make systems using our class-leading epoxy-based materials even tougher, stronger, and more durable. This business manufactures highly specialised toughening, curing and other additives used in a wide range of composite, adhesive and coatings applications across aerospace, automotive and industrial markets. In addition to strengthening our position in North America, Huntsman will use our existing asset footprint and routes to market in Europe and Asia to rapidly grow and globalise CVC Thermoset Specialties' exciting and complementary product range. This acquisition will further improve our ability to create differentiation in our customers' applications, in particular through our strong formulations business."
Peter Huntsman, Chairman/President/CEO, further commented: "This bolt-on fits all the criteria we look for in acquisitions for our Advanced Materials division, including new technology, synergies, and globalisation opportunities. The business currently achieves EBITDA margins in excess of 25% and we expect to achieve significant synergies within two years.
Huntsman also added that in these uncertain times, the company's financial strength will allow it to keep looking for these types of acquisitions, while at the same time maintain a conservative balance sheet and opportunistically repurchase shares.
"We remain committed to our balanced approach to capital allocation. Year-to-date we have taken advantage of our depressed stock price and have repurchased approximately US$85 million in stock."
Meanwhile, in other news, chemical firm LyondellBasell has signed definitive agreements to expand in China through a 50:50 joint venture with the Liaoning Bora Enterprise Group (Bora). Last year, LyondellBasell and Bora first signed a MoU and announced their intention to form this joint venture during a ceremony in Panjin, China.
"China is a large market with growing demand for high quality polyolefin products," said Bob Patel, CEO of LyondellBasell. "The combination of LyondellBasell's leading technology and Bora's operational excellence will allow us to reliably produce and provide these needed products to local customers."
Under the agreements, the partners will form a Sino-foreign joint venture, the Bora LyondellBasell Petrochemical Co. Ltd, that will operate a 1.1 million tonnes/year ethylene cracker and associated polyolefin derivatives complex in Panjin, China, with a total expected cost of approximately US$2.6 billion. The complex will produce products that serve the growing demands of various industries in China, including packaging, transportation, building and construction, and healthcare and hygiene.
LyondellBasell will market the polypropylene and high-density polyethylene which will be produced utilising LyondellBasell licensed Spheripol, Spherizone polypropylene technologies and Hostalen ACP polyethylene technology. Start-up is expected in the second half of 2020.
According to IHS Markit, Asia is the largest and fastest growing polyolefin market in the world. China accounts for more than 60% of the Asian polyolefins market and represents 40% of global growth. Olefins and polyolefins are core products of LyondellBasell.
LyondellBasell expects to make its equity contribution in the coming months. The formation of the JV is subject to approvals by relevant government authorities, including antitrust review by the State Administration for Market Regulation.
(Press Release)
---
Subscribe to Get the Latest Updates from PRA Please click here
©2020 Plastics and Rubber Asia. All rights reserved.
©2020 Plastics and Rubber Asia. All rights reserved.
Home
Terms & Conditions
Privacy Policy
Webmail
Site Map
About Us
SOCIAL