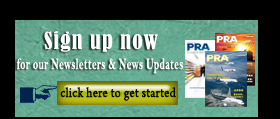 M&As: Covestro becomes shareholder of Crime Science Technology; Logoplaste incorporates Masterchem
With this investment, Covestro says it strengthens its business with special films for ID documents and gets access to the Optical Variable Material (O.V.M) technology for polycarbonates and polyurethanes. This innovative technology developed by C.S.T enables new security features and makes identification documents even more forgery-proof than before. C.S.T was founded in 2010 and has an administrative and a laboratory location in France. The transaction is one of the first projects of Covestro´s strategy to invest in start-ups. It was agreed not to disclose the amount of the investment.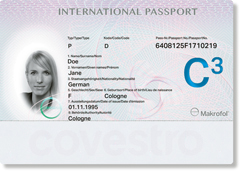 "With this step, we are strengthening our position as an innovation driver in special films for ID documents," says Dr. Thorsten Dreier, Global Head of the Specialty Films business at Covestro. "With the new partnership and the introduction of Makrofol® ID O.V.M films we are creating a new degree of security." Covestro has many years of experience in the development and production of films for identification documents.
To prevent document attacks through forgery, manipulation and identity theft, ID documents such as ID Cards or passports are equipped with various security features. In routine ID checks, visible and haptic level 1 elements in particular are becoming increasingly important, as they can be checked quickly and without additional technical equipment.
Covestro and C.S.T have been working together in this field since 2016. Last year, Covestro introduced the transparent Makrofol ID O.V.M film to the industry. The O.V.M material technology creates a completely new color change effect, which is a very strong level 1 security feature. The new film can be integrated into existing card manufacturing processes without further modifications.
In the government identity and banknote industries, C.S.T is developing a range of strong level 1 security features with innovative visual properties that allow quick and intuitive authentication. By combining chemical properties and optical phenomena, these technologies constitute a new generation of security features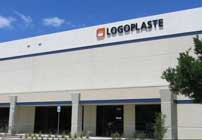 In other news, rigid packaging maker Logoplaste says that Masterchem, a Polish manufacturer of PET bottles, jars, preforms and caps, is now part of the Logoplaste Group. As of today, the company will be known as Masterchem Logoplaste and will be led by CEO, Piotr Wasilewski.
Located in Zielona Góra, Masterchem Logoplaste brings added value to the group's clients, where flexibility is key:
Volumes – from a few hundred units to large series
Faster time to market – new products from design to production in 3 weeks
Wide product range – more than 600 SKUs off the shelf
Full packaging solutions – bottle/jar & caps
Masterchem Logoplaste mainly caters to six market segments: personal care, cosmetics, home care, food, spirits and pharma. It has 115 machines and an integrated tool room.
Logoplaste currently manages more than 60 factories, with locations in 16 countries: Brazil, Belgium, Canada, Czech Republic, France, Italy, Poland, Mexico, Netherlands, Portugal, Russia, Spain, Ukraine, UK, US and Vietnam. In 2016, Carlyle Europe Partners partnered with the de Botton family in the shareholding of Logoplaste to support the further growth and international development of the group.
(Press Release)
---
Subscribe to Get the Latest Updates from PRA Please click here
©2020 Plastics and Rubber Asia. All rights reserved.
©2020 Plastics and Rubber Asia. All rights reserved.
Home
Terms & Conditions
Privacy Policy
Webmail
Site Map
About Us
SOCIAL