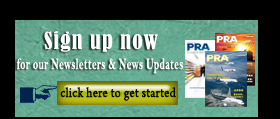 Covid-19: How companies, industries are mending a disrupted supply chain
The new coronavirus (Covid-19) malady rages on, infecting already thousands globally and in 49 countries to date. The World Health Organisation (WHO) declaring the outbreak Public Health Emergency of International Concern by end of January and a few weeks thereafter in February raised the regional and global risk assessment to very high. While the outbreak is not yet declared as pandemic, not a few industries are already feeling the symptoms of extensive losses anddowntrends. Nevertheless, industry players are strategizing on their own to prevent being handicapped by Covid-19.
Companies not buckling plans, staying put
China, the world's second largest market after the US and touted as the world's factory with a large number of foreign enterprises nestled in its manufacturing bailiwick, accounts for an estimated 99% cases of the new coronavirus infections and as a result, is grappling from the impact of the Covid-19 to its economy. Reuters, in a survey, found that China's economic growth is slowing to 4.5% in the first quarter of 2020 at the wake of the Covid-19 outbreak. As a consequence, therest of the world braces for what the World Economic Forum (WeForum) predicted as the "potentially serious implications" of the epidemic to the global economy.
Nonetheless, a major proportion of companies in China are staying pat with their investment plans. Based on a telephone survey conducted by the American Chamber of Commerce in South China (AmCham South China) from February 10 to 16, less than 2% of the 399 companies interviewed expressed that they are not altering their re-investment plans. While Government agencies like the China Council for the Promotion of International Trade (CCPIT) are stepping up efforts to cushion the impact of the Covid-19. Recently, the CCPIT has issued over 1,600 force majeure certificates to enterprises affected by the Covid-19 for the thousand- to billion-yuan-worth of contracts to help protect the legal interests of the businesses and to mitigate their losses.
Automotive industry not putting on brakes

Wuhan in the Hubei province, said to be the ground zero of Covid-19, is a major industrial centre and home to a few global automotive companies including Honda, Nissan, Renault and General Motors, and a number of auto parts suppliers. So the lockdown has further put pressure on China's automotive industry and the automakers to operate at below half capacity. According to London-based market research group, CRU, the Covid-19 has plagued the industry already struck bydeclining vehicle sales since 2019.
The China Association of Automobile Manufacturers (CAAM) also reportedly attributed an 18% sales decline year-on-year in January due to the Chinese New Year holiday followed by the virus outbreak. Contributing to the low consumer sentiment is the looming country-wide stricter emission standards effective May 1 and July 1.
Nissan and Hondahave temporarily suspended operations of their plants in Wuhan; Honda said that it is restarting operations by March 11, and Nissan, by March 10. Toyota Motors and Mazda reportedly restarted operations earlier in February.
A chain reaction for the plastics industry, packaging sector
The domino-effect of the reduced manufacturing activities and consumption in China has impacted the plastics industry. Snarled in waste pollution issue, and now tussling against the impact of Covid-19, the plastics industry is feeling the pinch of a disrupted global supply chain.
Scepticism hounds key sectors like the packaging, which is anchored to the food and beverage, pharmaceutical, and consumer and industrial goods markets – also facing supply and production challenges at this time.
Major beverage brands like Coca Cola, for example, hinted of tighter supply of ingredients like sweeteners from China as well as delays in production as a consequence of reduced consumption from its third largest market in the world, as well as the let-up in export activities.
Meanwhile, the Plastics Industry Association (Plastics), formerly SPI, assures supporting the supply chain. President & CEO Tony Radoszewski said, "Plastics have been the material of choice in the medical field for decades, and we live healthier, longer and better because of these materials.
The global plastics industry stands ready to assist authorities and public health advocates in making sure our materials and products are on the frontline of combating the spread of the coronavirus."
In Italy, plastics and rubber companies are unyielding to the potential economic impact of the rising incidence of Covid-19 infections in the country. According to the Italian Plastics and Rubber Processing Machinery and Moulds Manufacturers' Association, Amaplast, its member companies, none of them are located in Lombardy and Veneto municipalities that are hard-hit by the disease, are "working at full capacity in order to ensure manufacturing and trading activities, in addition to the provision of comprehensive technical assistance".
Previously, Amaplast has conveyed the general sentiment of Italy's exporting companies, especially those with close business ties with China. China's directive to stall production pointed out the cases of delays in machinery delivery, installations, new orders and investment decisions. This, along with the uncertainty as to when normal work schedules resume, is a predicament for the Italian companies – many of which are relatively small, according to Amaplast.
China is an important export market for the Italian manufacturers of machinery, equipment and moulds for plastics and rubber processing, Amaplast said, adding that Chinese processing companies have been buying Italian machines like extrusion lines for upgrading their factories and modernising their processes.
Business as usual to secure supply, production
Plastics's Radoszewski reiterates that the in light of thecoronavirus disease's growing threat to public health, the plastics industry stands to mitigate supply chain risks by ensuring continuity of supply and "continually working with its partners throughout the supply chain to ensure that needs are met, patients get the care they need and medical professionals are protected as they provide that care, " he said.
Italian producer of chemical intermediates, RadiciGroup also announced that its production and sales companies are "operating regularly and can ensure the continuity of business relationships with their customers and suppliers". It ascertains that prescribed safety measures are practices to ensure the safety of its workers.
In the same token, German speciality chemicals company Lanxess has also production bases in China and has resumed production since February 10, according to CPRJ, the official media of the trade event, Chinaplas. The company has 1,200 employees and eight production sites in the country.Ulf Dressler Vice President, Corporate Communications APAC at Lanxess expressed the confidence that "business may rebound quickly once the situation is controlled and are already planning accordingly, " he said.
Recently, Lanxess donated disinfectant to hospitals in Wuhan and two surrounding cities. The donation of 1 tonne of Rely+OnVirkon high level powder disinfectant, which it states is effective against coronavirus, can be diluted into 100,000 litres of solution. The solution can be sprayed on hard surfaces and equipment; and can help to reduce the risk of contamination of surfaces, door handles, tables or chairs during disinfection measures in hospitals, but also at public transport terminals, airports, shopping malls, and other areas susceptible to contamination. The donation was sent from the production plant in Sudbury, England, in the first week of February and arrived at the hospitals on February 16.
(Press Release)
---
Subscribe to Get the Latest Updates from PRA Please click here
©2020 Plastics and Rubber Asia. All rights reserved.
©2020 Plastics and Rubber Asia. All rights reserved.
Home
Terms & Conditions
Privacy Policy
Webmail
Site Map
About Us
SOCIAL