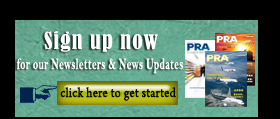 Tech: Phu My to use Honeywell's PDH tech; Invista clinches first Saudi Arabian deal for PTA plant
Vietnam's Phu My Plastics Production JSC will use Honeywell UOP's C3 Oleflex technology to produce polymer-grade propylene at its facility. The plant will help meet growing domestic demand for plastics in Vietnam and other countries in Southeast Asia. This is the first award for Honeywell's propane dehydrogenation technology in Vietnam.
Honeywell UOP will provide technology licensing for the Oleflex process, the process design package, proprietary and non-proprietary equipment, on-site operator training, technical services for start-up and continuing operation, and proprietary catalysts and adsorbents.
Honeywell UOP's C3 Oleflex technology uses catalytic dehydrogenation to convert propane to propylene. Its low-energy consumption, low emissions and fully recyclable, platinum-alumina-based catalyst system helps minimize its impact on the environment. It is designed to have a lower cash cost of production and higher return on investment compared with competing technologies. The technology's independent reaction and regeneration sections enable steady-state operations, improved operating flexibility, and high on-stream reliability.
"This Oleflex unit will use low-priced and widely available propane to make propylene, which can be made into polypropylene, one of the most important materials for making plastics," said Bryan Glover, vice president and general manager of Honeywell UOP's Process Technology and Equipment business. "This new capacity will enable Vietnam to meet its own rapidly growing domestic demand for plastics, supplanting propylene products that it currently imports." Global production capacity of propylene from Oleflex technology now stands at more than 7.3 million tonnes/year.
Phu My Plastics Production JSC is mainly engaged in the manufacture and sale of plastic packaging. The company's leading products include laminated polypropylene (PP) and polyethylene (PE) bags, flexible intermediate bulk containers (FIBCs), as well as woven PP sheets, among others. These products are consumed in Vietnam, and exported to overseas markets, including Brazil, France, Indonesia, Malaysia and Thailand.
In other news, Invista Performance Technologies (IPT), and Pan-Asia PET Resin (Guangzhou) Co., Ltd have reached agreement for the licensing of Invista's latest purified terephthalic acid (PTA) process technology.
Pan-Asia will utilize Invista's P8 PTA technology at a scale of 1.25 million tonnes/year. The plant will be built in Jizan Economic City, Saudi Arabia. This project signifies Invista's first technology license in the Middle East.
Mike Pickens, IPT President, commented, "I'm glad that our industry-leading P8 technology has been selected by Pan-Asia in their strategic foreign investment. We look forward to the close relationship with Pan-Asia's team."
Guan Lingxiang, Chairman of Pan-Asia, commented, "We are honoured to choose Invista as our technology licensor. This project demonstrates our support to the Belt and Road Initiative of Chinese government. We look forward to having further cooperation with Invista."
The targeted project start-up date will be in the first quarter of 2021.
As a key chemical enterprise of the Guangzhou Economic and Technological Development Zone, Pan-Asia produces 300,000 tonnes/year of PET resin generating an annual output value of over RMB3 billion.
The company is among the largest PET resin producers in Guangdong Province and takes up a large share of the South-China PET market. Pan-Asia has established long-term partnership with major beverage producers from home and abroad, such as Coca Cola, Pepsi, Master Kong, Wahaha, Watson's and Ganten.
Pan-Asia is a wholly-owned subsidiary of Full Apex Group, which has a history of over 30 years. With a product portfolio ranging from bottle-grade PET chips, PET bottle preforms of various specifications, PET bottles to cartons, Full Apex is leading the food-grade plastic packaging industry in South China.
(PRA)
---
Subscribe to Get the Latest Updates from PRA Please click here
©2018 Plastics and Rubber Asia. All rights reserved.
©2018 Plastics and Rubber Asia. All rights reserved.
Home
Terms & Conditions
Privacy Policy
Webmail
Site Map
About Us
SOCIAL