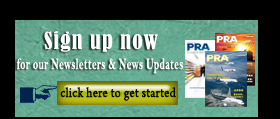 SC Johnson to set up 9th recycling centre in Bali; twitter campaign a success
After receiving more than 20,000 tweets and retweets from people sharing their support for reducing ocean plastic, US-based household products firm SC Johnson says it will build an additional recycling centre in Indonesia. SC Johnson had challenged social media users around the world, including attendees at the GreenBiz 2019 sustainability conference, to tag #SocialPlastic or #SCJRecycles in their social media posts. The challenge engaged over 150 million people, raising awareness of the rapidly growing ocean plastic crisis.
The firm says it will build this new recycling centre through its ongoing partnership with Plastic Bank in Indonesia. SC Johnson has already sponsored eight recycling centres in the country, increasing the infrastructure that helps stop plastic from leaking into the ocean and helping reduce plastic pollution. Local community members can bring in plastic for recycling and exchange it for digital tokens, providing increased access to needed resources while encouraging plastic collection and recycling.
"The SC Johnson programme is really making traction in Indonesia as it educates people on the value of recycling plastic and transfers that value into the hands of the collectors," said David Katz, CEO of Plastic Bank. "There is no better partner than Fisk Johnson and SC Johnson, and together we are changing lives in Indonesia."
Fisk Johnson, Chairman and CEO of SC Johnson, was joined by Katz last week at GreenBiz 2019 where they issued a call to action to solve ocean plastic pollution. Johnson and Katz discussed the importance of building momentum to address the crisis of plastic in our world's oceans, and the need for business leaders, governments and civil society to work together to help develop solutions.
SC Johnson also announced it will launch the industry's first product that uses 100% recycled ocean plastic in a major home cleaning brand. The new Windex Vinegar Ocean Plastic bottles will be an everyday offering, available this spring at North American retailers such as Target and Walmart. The new product is the world's first glass cleaner bottle made from 100% recycled ocean plastic, and it is also non-toxic, says the firm.
(PRA)
---
Subscribe to Get the Latest Updates from PRA Please click here
©2018 Plastics and Rubber Asia. All rights reserved.
©2018 Plastics and Rubber Asia. All rights reserved.
Home
Terms & Conditions
Privacy Policy
Webmail
Site Map
About Us
SOCIAL