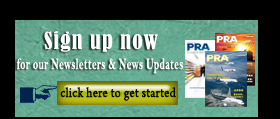 Plant Set-ups: Nouryon to set up microsphere plant in US; completes colloidal silica expansion in Sweden
Nouryon (formerly AkzoNobel Specialty Chemicals) has selected a location in the US for a world-scale polymerization plant for its Expancel expandable microspheres. Advanced engineering is under way and long delivery item procurement has started. The project is scheduled for completion in late 2020, subject to final board approval.
The planned US investment follows a recently completed capacity increase at Sundsvall, Sweden, scheduled to be fully on-line in the second quarter. Here, the company has invested EUR20 million to increase capacity.
.The company says the project will significantly strengthen its leadership position in expandable microspheres, which are used to make end products lighter and reduce costs.
"This investment is an important step to meet the fast-growing demand for this product," said Sylvia Winkel Pettersson, Director Expancel at Nouryon. "The planned facility will enable us to better serve our customers in the US and globally."
Expancel microspheres are used as a lightweight filler and a blowing agent to make end products lighter, obtain different surface effects, and reduce costs by requiring less raw material. "It is a versatile product used in a multitude of applications and markets," Winkel Pettersson said. "It offers benefits such as lower density and better insulation – some of the key applications include automotive and construction."
Meanwhile, in related news, Nouryon says it has raised production capacity for surface-modified colloidal silica at its Bohus site in Sweden. The EUR4-million expansion primarily adds capacity for the company's Levasil CC-branded product line, which supports customers in the paints and coatings market in their switch from solvent-based to more sustainable water-based coatings.
A product of two natural ingredients – sand and water – colloidal silica is a versatile product that is said to enhance and improve key functionalities of a variety of products and manufacturing processes, including industrial and architectural coatings.
"Levasil CC allows coatings customers to comply with and stay ahead of regulations while offering benefits such as a more attractive look, better durability, and smoother surfaces," said Patrick Wilhelm, Director Levasil Colloidal Silica at Nouryon. "This expansion will help us meet growing demand and anticipate future growth as we continue to research and develop new applications."
Nouryon is a leading global producer of colloidal silica products, with production facilities in the Americas, Asia, and Europe. The main markets include electronics, coatings, construction, catalysts, and batteries.
The Bohus expansion is the latest in a series of investments to better serve and grow with its customers in the paints and coatings market. For example, the company recently introduced an ingredient that optimizes the performance of water-based multicolor paints. The company also agreed with Renmatix to jointly develop biomass-derived performance additives for architectural paints and construction materials.
(PRA)
---
Subscribe to Get the Latest Updates from PRA Please click here
©2018 Plastics and Rubber Asia. All rights reserved.
©2018 Plastics and Rubber Asia. All rights reserved.
Home
Terms & Conditions
Privacy Policy
Webmail
Site Map
About Us
SOCIAL