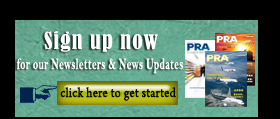 Plant Expansions: Celanese ups capacity for TPCs in Italy; DuPont invests in US plant for polyimide film/circuit materials
US-based speciality chemicals company Celanese Corporation has expanded its Pibiflex and Riteflex TPC (thermoplastic co-polyester) production unit at the Donegani facility in Ferrara, Italy, to support the continued growth of its global engineered materials business.
Celanese recently added one more solid-state polymerization unit at the Donegani facility, which started up in September 2018. It expects to expand the production capacity of the unit further by adding another polymerization line to be completed in the next 15 to 18 months.
Celanese says it continues to exhibit its leadership position in the manufacture and compounding of highly engineered materials, such as thermoplastic co-polyesters, by adding this capacity to support growth in sophisticated, functionalized polymers.
Thermoplastic co-polyester (TPCs) are block co-polymers that combine favourable characteristics of vulcanized rubber with the easy processability of thermoplastics for toughness, tear and flex fatigue resistance over a wide temperature range.
In other news, DuPont Electronics & Imaging is investing US$220 million to build a new plant in the US to expand production of its Kapton polyimide film and Pyralux flexible circuit materials as well as to invest in resources in Taiwan, to meet growing market demand in automotive, consumer electronics, telecom and defence. DuPont anticipates that the new assets will be operational by 2021.
With world-class manufacturing and R&D capabilities, DuPont's Circleville plant in Ohio, US, is the natural location to expand. This facility has manufactured polyimide film for various electronics and industrial applications for more than 60 years.
The company is also making concurrent infrastructure and personnel investments at the DuPont Hsinchu, Taiwan, site to support growing customer needs.
DuPont previously announced plans to increase Kapton production by up to 20% by the end of the first quarter of 2019. Having successfully done that, the new assets will add significantly more production over the next several years.
Kapton polyimide films, made only by DuPont, have helped set industry standards for over 50 years and offer an industry-leading durability and reliability for extreme applications with excellent mechanical, thermal and electrical properties, says DuPont.
"This investment is a reflection of our strong commitment to our customers around the world," said Jim Fahey, President of DuPont Electronics & Imaging. "Our new production assets will position us well to support the growing need across many sectors for our advanced high-reliability materials for innovations in areas such as 5G, automotive, flexible displays and artificial intelligence."
With the 2017 merger of Dow and DuPont, Dow Electronic Materials and DuPont Electronics & Communications have combined their portfolios and expertise to create the new DuPont Electronics & Imaging business, which is part of the new Specialty Products Division of DowDuPont.
DuPont Electronics & Imaging is a global supplier of materials and technologies serving the semiconductor, advanced chip packaging, circuit board, electronic and industrial finishing, photovoltaic, display, and digital and flexographic printing industries.
(PRA)
---
Subscribe to Get the Latest Updates from PRA Please click here
©2018 Plastics and Rubber Asia. All rights reserved.
©2018 Plastics and Rubber Asia. All rights reserved.
Home
Terms & Conditions
Privacy Policy
Webmail
Site Map
About Us
SOCIAL