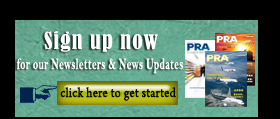 Reifenhäuser introduces first five-layer line for heavy-duty sacks
German extrusion machinery maker Reifenhäuser has added another feather to its cap: a five-layer blown film line for the production of FFS film, targeted at heavy-duty shipping sacks.
Bernd Schroeter, Director Product Management summarizes the advantages of the new line: "Our Evolution five-layer FFS line offers significant advantages over conventional three-layer films, including higher output, improved dart impact, improved puncture resistance and the option of using recycled material as the core layer"
Schroeter went on to add, "As the only manufacturer of five-layer FSS lines for this application, we impress with our technology that enables the down-gauging of HDSS films. Cost savings result due to the thinner skin layers that require less costly resin and additives, and the ability to use cheaper, recycled resin in the core layer."
Reifenhäuser says it is able to achieve this thanks to the barrier properties of the sub-skin layer, which prevents the migration of any additives from the core into the skin. The result: more flexibility in film recipes, and improved film properties because of the clean outer layers.
It presented the line during an open house held by Russian plastics processor KZPM, a specialist manufacturer of polymeric films and flexible industrial packaging. The line is now running in full production at KZPM. During the open house event, customers benefited from a live demonstration, involving comprehensive process know-how and the practical expertise of Reifenhäuser´s blown film team, says the firm.
Eugen Friedel, Sales Director at Reifenhäuser Blown Film, says: "Our line is the first of its kind for packaging petrochemicals. As a customized solution for tubular heavy-duty shipping sacks (HDSS), it demonstrates our ability to meet customer demands."
Friedel said he was well satisfied with the on-site live demo at KZPM: "The line achieved an output of 430.5 kg/hour of film with a thickness of 125 m and a profile tolerance of 2,2% Sigma.
Equally convincing is the strength with a dart drop value of 680 or 5.4 g/l. "Values that we only reach with major effort on a three-layer line. In practice, this means, the market for these sacks is enormous, and there is huge scope for replacing three-layer lines with five-layer ones," predicts Friedel.
(PRA)
---
Subscribe to Get the Latest Updates from PRA Please click here
©2018 Plastics and Rubber Asia. All rights reserved.
©2018 Plastics and Rubber Asia. All rights reserved.
Home
Terms & Conditions
Privacy Policy
Webmail
Site Map
About Us
SOCIAL