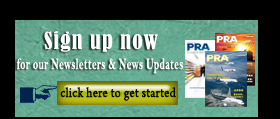 China's Yili moves from cartons; invests in aseptic PET packaging lines
China's Yili, the world's largest liquid dairy producer, is catering to Chinese consumers demand for dairy products. With its continuously growing sales, one way of being able to differentiate its brand is through PET packaging, compared with the traditional carton format, while allowing a more flexible production.
Thus, Yili's strategic direction is to partially switch its production from carton to PET bottles with the aim of introducing innovative packages for the Chinese dairy market. As part of this change, the Ambrosial Greek yoghurt, packaged in PET single serve bottles, has been highly popular since its launch.
Considering the growing market demand for this premium drinking yogurt, paired with a willingness to innovate the brand, Yili decided to invest in a couple of new aseptic PET packaging lines from supplier Sidel.
With Sidel's support, Yili was the first one to bottle Ambrosial Greek yoghurt in PET for ambient distribution – a product which had previously been offered in cartons. Sidel and Yili collaborated to fully qualify the PET barrier properties and ensure which type of PET bottles would allow Yili's yoghurts to retain their fresh taste and vitamin content. This is particularly important as this product's quality can be easily compromised by the effects of light, oxygen, and temperature. All these considerations justified the requirement for full barrier opaque packaging.
Sidel performed a range of laboratory tests to determine the behaviour of different liquid dairy products (yoghurt, UHT white milk) in several PET barrier solutions (PET multi-layers and mono-layer with different rates of TiO2). It also evaluated different caps' opacity to achieve the optimal light and oxygen barrier and ensure the product's stability without any alteration in terms of taste or colour. All these analyses confirmed that the combination of approved barrier PET and cap solutions with the Sidel aseptic filling packaging solution will allow reaching a 5-months yoghurt shelf life, plus safety throughout the supply chain for distribution at room temperature.
Yili acquired two aseptic PET complete lines from Sidel and Tetra Pak Processing Systems equipment. The lines also offer Yili the opportunity to move from the traditional wet bottle decontamination technology to the Sidel aseptic blow-fill-cap solution, equipped with dry preform and cap sterilisation technologies.
Traditional aseptic solutions use peracetic acid, which requires a rinsing of the bottles with chemicals or hot water while the Sidel says its Aseptic Combi Predis sterilises the preform by injecting hydrogen peroxide (H2O2) vapour into the preform, right before the preform heating stage in the oven, for a reduction of waste and resources as well as a competitive and cost-efficient solution.
With no water and almost no use of chemicals for preform decontamination, it also addresses one of the most difficult challenges manufacturers are facing today when it comes to an optimal environmental footprint. In addition to greater production sustainability, it provides high levels of efficiency and bottles' lightweighting potential, as these bottles do not have the thermal constraints associated with the traditional bottle-rinsing process.
The production line is also versatile allowing Yili to vary the recipes of its products, plus the lines are equipped with specific dosing valves with wider diameter and a low-high speed regulation to get prepared for the future market requirements, says Sidel.
To match the increasing consumer demands, Yili recently invested in three new additional aseptic lines with the Sidel Aseptic Combi Predis to enlarge its production capacity.
(PRA)
---
Subscribe to Get the Latest Updates from PRA Please click here
©2018 Plastics and Rubber Asia. All rights reserved.
©2018 Plastics and Rubber Asia. All rights reserved.
Home
Terms & Conditions
Privacy Policy
Webmail
Site Map
About Us
SOCIAL