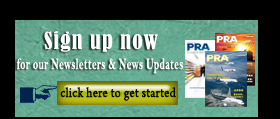 Ineos to invest £1 bn in UK; VAM plant to be set up in Hull
Against the back of the upcoming Brexit, chemical/oil firm Ineos has announced investments of up to £1 billion in the UK in multiple projects. The planned investments include £150 million in Hull to construct a new Vinyl Acetate Monomer (VAM) plant. This will bring production of an important raw material back to the UK. The capacity at the site is expected to be 300,000 tonnes/year.
VAM is a key component in a wide range of important high-end products including laminated windscreens, toughened glass, adhesives, coatings, films, textiles and carbon fibre
Meanwhile, the biggest investment being announced is in the Forties Pipeline System (FPS). This £500 million investment will transform the asset and extend the life of the pipeline by at least twenty years, into the 2040s.
Ineos intends to overhaul the reliability of the 500 km pipeline system, including modernising the environmental systems and implementing the latest technology into its systems. This investment will rejuvenate FPS, delivering a long-term asset that meets the needs of North Sea oil and gas producers.
Opened in 1975, FPS is a strategic UK asset that can transport up to 600,000 barrels of North Sea oil onshore for refining every day. The pipeline transports 40% of the UK's Oil & Gas to the mainland.
Ineos is also investing to renew a new chapter in the renaissance of the Grangemouth site. The £350 million investment will allow for the development of a new steam and power plant, delivering significantly improved energy efficiency and long-term reliability.
Sir Jim Ratcliffe, Founder/Chairman of Ineos said, "At an uncertain moment for the country, Ineos has confidence in its businesses and is committed to continue investing in manufacturing and high skilled jobs in the UK."
(PRA)
---
Subscribe to Get the Latest Updates from PRA Please click here
©2018 Plastics and Rubber Asia. All rights reserved.
©2018 Plastics and Rubber Asia. All rights reserved.
Home
Terms & Conditions
Privacy Policy
Webmail
Site Map
About Us
SOCIAL