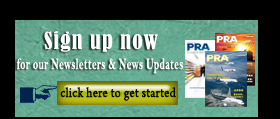 DowDuPont to separate materials sciences; new Dow to be created

DowDuPont, a holding company comprised of Dow Chemical Company and DuPont, says that its board of directors has approved the previously announced separation of DowDuPont's Materials Science Division, which will become the new Dow on April 1.
"Today's announcement marks a major milestone toward successfully separating Dow on April 1, to be followed by the expected separation of Corteva Agriscience from the new DuPont on June 1," said Ed Breen, CEO of DowDuPont. "We believe that each of the intended three independent companies is set to be an industry leader with the right management and capital structure to better serve customers, compete in their end markets and focus on their innovation priorities."
After the separation, Dow will be an independent, publicly traded company, pursuing its ambition to become the most innovative, customer-centric, inclusive and sustainable materials science company in the world, says the firm.
"The new Dow is a more focused, disciplined and market-oriented company," said Jim Fitterling, COO of the Materials Science division and CEO elect of Dow. "We are fully prepared for our separation from DowDuPont on April 1, and ready to innovate and grow with our customers while delivering long-term value for our shareholders."
It is anticipated that "when-issued" trading in Dow common stock on the New York Stock Exchange will begin on or about March 20, 2019 under the symbol "DOW WI," and that Dow common stock will begin "regular-way" trading on the NYSE on April 2, 2019 under the symbol "DOW."
(PRA)
---
Subscribe to Get the Latest Updates from PRA Please click here
©2018 Plastics and Rubber Asia. All rights reserved.
©2018 Plastics and Rubber Asia. All rights reserved.
Home
Terms & Conditions
Privacy Policy
Webmail
Site Map
About Us
SOCIAL