Plants: TechnipFMC/Clariant jv for production of acrylonitrile; Sinopec starts up US$6 bn petchem project in China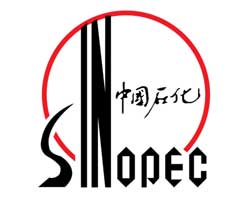 China's state refiner Sinopec Corp has started up a US$6 billion new refinery and petrochemical plant in south China, making it the country's third integrated complex to start operations in the past 18 months or so.
The Sinopec venture, situated in coastal city of Zhanjiang, comprises a 200,000 barrel per day (bpd) crude oil refinery and an 800,000-tonne/year ethylene facility, built at a cost of US$6.2 billion.
Two other complexes with combined refining capacity of 800,000 bpd have started up since early 2019, one built by privately-controlled Hengli Petrochemical Corp and the other by Zhejiang Petrochemical Corp.
Sinopec said its project would bring new investment worth 200 billion yuan to Guangdong province and thousands more jobs by supporting the manufacture of high-grade plastics, electronics and chemicals.
The new plant operates a 300,000 tonnage crude oil terminal and also berths that can dock vessels with capacity to carry 100,000 tonnes of refined products, Sinopec said.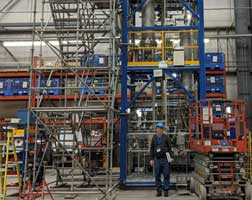 Meanwhile, technology firm TechnipFMC and Switzerland-based Clariant Catalysts have entered into a joint development agreement for the demonstration and commercialisation of Clariant's new AcryloMax propylene ammoxidation catalyst for the production of acrylonitrile. This new collaboration will bring together Technip Energies' expertise in fluid bed technologies and process development with Clariant's knowledge in the development, manufacturing and supply of catalysts for the petrochemical industry.
AcryloMax supports the profitable and efficient production of acrylonitrile, which is an important intermediate in the value chain of plastics and synthetic fibres for the automotive and textile industries. The agreement is an example of Clariant's and TechnipFMC's efforts to develop and commercialise more efficient process technologies and to help customers achieve sustainability targets. Technip Energies' Research Centre in Weymouth, Massachusetts, will soon be commissioning a large demonstration reactor to test the technology.
Stan Knez, President of TechnipFMC Process Technology, commented: "We are pleased to collaborate with Clariant Catalysts in this development effort that leverages our synergistic capabilities and continues to bring to market leading technology solutions."
Stefan Heuser, Senior Vice President & General Manager at Clariant Catalysts, added: "We are delighted to work with TechnipFMC and to contribute our expertise in ammoxidation. For producers of acrylonitrile, this combination of catalyst and process technology know-how will open the door to exciting new opportunities."
TechnipFMC is a global leader in subsea, onshore/offshore, and surface projects that has 37,000 employees.
(PRA)
---
Subscribe to Get the Latest Updates from PRA Please click here
©2020 Plastics and Rubber Asia. All rights reserved.
©2020 Plastics and Rubber Asia. All rights reserved.
Home
Terms & Conditions
Privacy Policy
Webmail
Site Map
About Us
SOCIAL MEDIA