Plants: Sinopec Hainan to use LyondellBasell's technology; Pertamina/CPC Taiwan to build US$8 bn petchem complex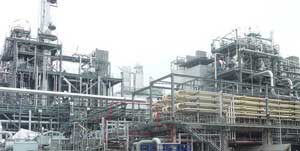 LyondellBasell, the world's largest licensor of polyolefin technologies, says that Sinopec Hainan Refining & Chemical will use its Hostalen Advanced Cascade Process technology for a new 300 kilotonnes/year high density polyethylene (HDPE) facility to be built in Yangpu, Hainan Province, China.
"Multi-modal HDPE resins play a key role in addressing the growing demand for higher value polyethylene products," said Neil Nadalin, Director of Licensing at LyondellBasell. Nadalin added: "The Hostalen ACP process is the leading low-pressure technology to deliver those benchmark polymer products."
The Sinopec Hainan HDPE plant will commence operations using Avant Z501 and Avant Z509 catalysts to produce a full range of multi-modal HDPE products.
With these new capacity additions, LyondellBasell says it has licensed over 8,500 kilotonnes/year of benchmark multi-modal HDPE resins.
The Hostalen ACP low-pressure slurry process technology manufactures high performance, multi-modal HDPE resins with an increased stiffness/toughness balance, impact resistance and high stress-cracking resistance used in pressure pipe, film and blow-molding applications.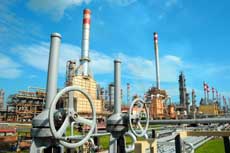 Meanwhile, in other news, Indonesia's state-owned energy producer PT Pertamina and CPC Corp of Taiwan have signed an agreement to follow up on the development of a previously announced integrated petrochemical complex at Balongan, West Java, Indonesia, with an investment of up to US$8 billion and start up planned for 2026. Pertamina and CPC will each hold a 45% stake in the joint venture with the remaining 10% reserved for potential participants.
In 2018, CPC and Pertamina had signed a framework agreement and joint feasibility studies have been carried out since mid-2019 to construct a new plant with a capacity of 1 million tonnes/year of ethylene.
The petchem complex is the third phase of expansion of Pertamina's Balongan refinery. The refinery, which will supply naphtha feedstock to the complex, will be expanded by 20% to 150,000 barrels/day.
PT Pertamina President Nicke Widyawati said: "This project is an important milestone to strengthen the petrochemical business portfolio so that in the next ten years Pertamina can become a major player in the petrochemical business in the Asia Pacific region. Going forward, Pertamina together with the government and Taiwan's CPC will continue to strengthen cooperation to complete projects targeted to operate in 2026."
Indonesia recently announced 89 priority projects worth US$97 billion to be rolled out over four years.
Pertamina is also working with Abu Dhabi National Oil Company (ADNOC) on the project. ADNOC is currently working on a feasibility study which is expected to be concluded in August.
(PRA)
---
Subscribe to Get the Latest Updates from PRA Please click here
©2020 Plastics and Rubber Asia. All rights reserved.
©2020 Plastics and Rubber Asia. All rights reserved.
Home
Terms & Conditions
Privacy Policy
Webmail
Site Map
About Us
SOCIAL MEDIA