Plants: Braskem's PP facility completed in Texas; Indian Oil Corporation to use LyondellBasell's PP technology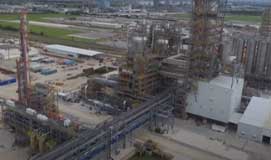 Brazilian firm Braskem, the largest polyolefins producer in the Americas and leading producer of biopolymers in the world, says the construction has completed of its newest, world-class polypropylene (PP) production facility located in La Porte, Texas. It has a capacity of over 450 kilotonnes/year and has the capability to produce the entire PP portfolio including homopolymer, impact copolymer and random copolymers.
The construction of the facility positively affected the economy in the Texas Gulf Coast region, which employed approximately 1,300 development and construction workers to build the facility. An additional 50 Braskem permanent full-time jobs were created to support long-term commercial production.
The commissioning process is currently ongoing, with Braskem now focused on completing all necessary steps to ensure a successful start-up, including the implementation of Covid-19 enhanced facility health and safety guidelines to help protect Braskem team members and contractors alike. During this phase, the company is concluding functional tests and process tests to verify performance of controls and integrated safety systems. Initial production test runs are anticipated to begin in the next month with the first full scale commercial production activity currently expected in the third quarter of 2020.
Mark Nikolich, Braskem America CEO, states, "As commercial production begins later this year, Braskem will position the new facility's domestic production capabilities to replace imported polypropylene volumes, which are currently addressing the shortfall in the US' domestic market. Commercial production activity at the facility, in conjunction with our new Global Export Hub in Charleston, South Carolina, will also directly support Braskem's global export capability to its clients throughout North America, South America, Europe, and Asia."
Alexandre Elias, Vice President, Polypropylene North America also said that the Covid impact on the North American PP industry during April and May affected durable segments such as automotive. "However, this impact was partially mitigated with strong sales in nonwovens and packaging applications," he added. In June, demand improved and Braskem's North American PP outlook for the third quarter is positive as clients are ramping up operations and demand has rebounded.
The company's global supply chain has made preparations to leverage North America's competitive propylene and PP position for exports supporting its clients in North America, South America, Europe, and Asia.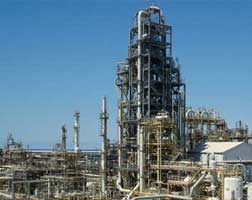 Meanwhile in other news, LyondellBasell, the world's largest licensor of polyolefin technologies, says that Indian Oil Corporation Ltd. (IOCL) will use its Spheripol technology for a 450 kilotonne/year PP plant to be built in Panipat, Haryana State, India.
"We are excited about this additional award for our Spheripol technology at the Panipat site," said Jim Seward, Senior Vice President, R&D, Technology and Sustainability at LyondellBasell. "The remarkable licensing track record of our polyolefin technology portfolio and our own build in asset operation experience makes the Spheripol's process the technology of choice if plant operability, leading operating cost and excellent product properties are key in differentiating within the specific market place."
Indian Oil is already operating PP plants with a total capacity of 1,300 kilotonne/year at its Panipat and Paradip sites in India, which are also based on LyondellBasell's proprietary Spheripol technology. LyondellBasell's Hostalen technology is additionally employed by IOCL to produce 300 kilotonne/year of HDPE product.
Indian Oil is aiming to almost double the PP production capacity in the next five years and is the largest commercial enterprise of India, having the largest refining capacity and having the second largest share of the Indian petrochemical market.
The Spheripol technology is said to be the leading PP process technology with more than 27 million tonnes of licensed capacity. The latest fifth generation Spheripol technology includes process improvements that further maximise operational efficiency. The plant will commence operations using Avant ZN catalyst.
(PRA)
---
Subscribe to Get the Latest Updates from PRA Please click here
©2020 Plastics and Rubber Asia. All rights reserved.
©2020 Plastics and Rubber Asia. All rights reserved.
Home
Terms & Conditions
Privacy Policy
Webmail
Site Map
About Us
SOCIAL MEDIA