Partnerships: BASF/Zhengming to develop PU insulation panels in China; Dow/Shell to develop sustainable ethylene cracking technology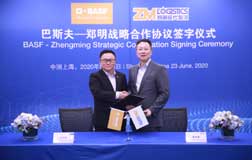 German chemical firm BASF has signed a strategic cooperation agreement with Shanghai Zhengming Modern Logistics Co to develop insulating polyurethane (PU) sandwich panels, for use in the construction of refrigerated storages for the cold chain industry in China.
Under the agreement, BASF will support information and technology exchange as well as market development while Zhengming will designate BASF as its PU supplier for all joint cold storage projects. The two parties will also explore joint marketing and promotion opportunities for PU sandwich panels.
Huang Zhengming, CEO of Zhengming said, "Today, living standards are constantly improving and food safety standards are also becoming stricter. In addition, China's cold chain industry is also developing rapidly. By using BASF's Elastopir solutions with excellent fire insulation performance in our products, we strive to protect the cold chain ecosystem and ensure our customers can enjoy high-quality goods produced by an integrated supplier."
BASF's Elastopir is used in the core of insulated sandwich panels. In addition to being energy-efficient and safe, Elastopir also offers customers a more sustainable solution as fewer flame retardants and no bromine are needed for production, according to BASF.
"We have typically collaborated with various partners along the cold chain, such as panel producers, to develop PU sandwich panels. This new collaboration marks a significant milestone for BASF, as we are collaborating directly with a cold storage owner," said Desmond Long, Vice President, Business Management, Performance Materials Greater China, BASF. "We would like to thank Zhengming for this exciting opportunity and look forward to enhancing the cold chain supply in China together."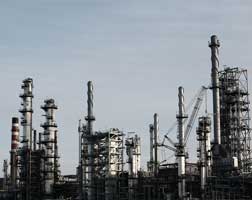 Meanwhile in other news, chemical firm Dow and oil firm Shell are teaming up in a joint development agreement to accelerate technology to electrify ethylene steam crackers, which supply chemicals used to make products that people use every day. Today's steam crackers rely on fossil fuel combustion to heat their furnaces, making them CO2 intensive. As the energy grid becomes increasingly renewables led, using renewable electricity to heat steam cracker furnaces could become one of the routes to decarbonise the chemicals industry. The challenge is to develop a technologically and economically feasible solution.
The collaboration between the two companies is already underway and brings together their complementary expertise and common commitment to a low-carbon future. Innovation project teams, in Amsterdam and Terneuzen, the Netherlands and Texas, US, are focused on designing and scaling 'e-cracker' technologies. They will work, in the coming years, to first prove out process technology innovations in laboratory and pilot operations, and to then scale to commercial crackers.
"Continuously improving the sustainability of our operations is an inherent part of how we operate at Dow," said Keith Cleason, Vice President Dow Olefins, Aromatics and Alternatives business. "Significant technological breakthroughs are needed to reduce our industry's energy use and greenhouse gas emissions, which will require companies to step out of their comfort zones and work together to achieve bold and ambitious new goals. Our partnership with Shell is an important step in making this vision a reality."
Thomas Casparie, Executive Vice President of Shell's global chemicals business, said "Steam cracking makes base chemicals, which are transformed into a range of finished products that help society live, work and respond to climate change. This new work with Dow has the potential to contribute to the reduction of carbon emissions from the manufacture of chemicals and to Shell's ambition of becoming a net-zero emissions energy business by 2050 or sooner."
(PRA)
---
Subscribe to Get the Latest Updates from PRA Please click here
©2020 Plastics and Rubber Asia. All rights reserved.
©2020 Plastics and Rubber Asia. All rights reserved.
Home
Terms & Conditions
Privacy Policy
Webmail
Site Map
About Us
SOCIAL MEDIA