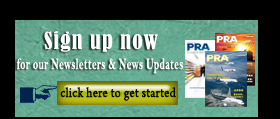 Wind power: Nouryon's expandable microspheres expansion in Sweden; Covestro delivers first PU resin for wind blades in China
Nouryon has completed a EUR20 million project at Sundsvall, Sweden, that significantly raises production capacity for its Expancel expandable microspheres. These are used to enhance the properties of products ranging from shoe soles and food packaging to wind turbines.
"Expancel demand is growing fast as we develop new applications to fulfil customer needs," said Sylvia Winkel Pettersson, Director Expancel at Nouryon. "Examples include underbody coatings, weather strips and repair putty for the automotive market, and sealants, floorings and elastomeric cool roof coatings for the construction market."
Expancel microspheres are used as a lightweight filler and a blowing agent to make end products lighter, create attractive textures, protect against damage or shield against the elements. At the same time it also reduces costs as less raw material is needed.
Nouryon says it is the leading producer of expandable microspheres. The company recently announced that it would invest in a new world-scale Expancel plant in the US, subject to final board approval.
"These projects reflect our commitment to meet growing demand and grow successfully alongside our customers around the world," added Niek Stapel, Managing Director Pulp and Performance Chemicals at Nouryon. "Expanding our capacity will significantly strengthen our leadership position in expandable microspheres."
Meanwhile in other news, German materials supplier Covestro has delivered its first commercial order of polyurethane (PU) raw materials for wind blades to China. China is the world's largest wind power market with 221 GW of installed capacity at the end of 2018, according to the World Wind Energy Association.(1) The blades, produced by Zhuzhou Times New Material Technology (TMT), one of the largest manufacturers of wind blades in China, have then been delivered to Envision, a global wind turbine technology company. They are scheduled to be installed in a wind farm in East China in July 2019.
Covestro delivered PU resin to TMT for the production of 18 PU wind blades of 59.5 m-length, also for the spar caps and shear webs. These blades were delivered to Envision, heralding the successful deployment of Covestro's PU resin in blades for commercial wind farm projects.
To ensure successful deployment, the Covestro wind power team produced a prototype of the wind blades which has passed static and fatigue tests. The prototype was put into trial operation at a wind farm in central China in 2018.
Zilu Liang, Deputy Chief Engineer, Wind Power Products at TMT, said, "As an innovative material, polyurethane, compared to epoxy resin, has advantages in costs and in the production process. We have cooperated with Covestro since 2016, and now we have achieved continuous production. We hope to further collaborate with Covestro to explore large-scale wind blades and wind blades completely made of polyurethane."
Covestro says its PU infusion resin was developed to help the wind power industry meet the growing demand for longer wind blade designs. Wind turbine rotor blades of this kind are typically made out of fiberglass-reinforced resin by applying vacuum infusion technology. The successful use of PU resin for manufacturing large-scale rotor blades for wind turbines suggests that the material itself features superior mechanical properties and anti-fatigue performance. There are also benefits for the production processes in the wind blade factory, for example, a faster curing process and better processing properties to deliver higher productivity levels.
(PRA)
---
Subscribe to Get the Latest Updates from PRA Please click here
©2018 Plastics and Rubber Asia. All rights reserved.
©2018 Plastics and Rubber Asia. All rights reserved.
Home
Terms & Conditions
Privacy Policy
Webmail
Site Map
About Us
SOCIAL