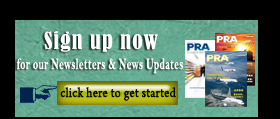 Seeking a way out of the global plastic waste crisis
Also, download this story from the electronic issue here
The global plastic waste trade row, which has seen plastic waste from Western countries being dumped in Southeast Asia, especially in Malaysia, Indonesia and Vietnam, has exposed the recycling woes of these so-called more developed countries. At the same time, it reinforces more sustainable solutions than a plastic ban, looking towards the broader reach of a circular economy, says Angelica Buan in this article.
Southeast Asia to waste shipments: not in our backyards
Global waste is forecast to grow by 70% by 2050, on account of rapid urbanisation and growing populations, according to the World Bank (WB), which has committed over US$4.7 billion to more than 340 solid waste management programmes worldwide since 2000. And unless effective mechanisms to abate waste production are adopted, WB reports that global waste generation will reach 3.4 billion tonnes/year up from 2 billion tonnes in 2016.
Meanwhile, data suggests that of the 300 million plastics products produced globally, only 10% is recycled. So where does the rest of the waste go?
Lately, large containers of plastic waste, which contain materials that are difficult or even impossible to recycle, are being shipped on a regular basis to countries in Southeast Asia that are also wrestling with their increasing domestic waste growth.
Until recently, importing countries have started sending back these shipments to their countries of origin. Malaysia is reportedly sending back non-recyclable plastic waste to the US, UK, Canada and Australia, followed by the Philippines that has also sent back to Canada containers of waste shipped into the country from 2013-2014. It is also returning shipments from Hong Kong and Australia. Indonesia also sent back the containers of mixed waste plastic that came from the US.
It is anticipated that following these incidences, the region will be eagle-eyeing plastic waste trade restrictions.
Lessons of waste management: Southeast Asia faces the brunt
Ever since China's Green Fence policy, which prohibits the import of unwashed and contaminated recyclable materials, and the "National Sword" programme, which permanently bars entry of imported industrial wastes, electronic scraps and waste plastics, the international waste trade has never been the same again.
A study undertaken by University of Georgia assessed that over 100 million tonnes of plastic waste is going to be displaced by the import ban through 2030 unless it is dealt with more responsibly.
Prior to the ban, China had been the destination for about half of the global waste, with more than 85% of all global plastic exports accounted for by high income European countries, Asia and the Americas, according to the report.
The waste import policy was thought to press waste exporting countries to double up their recycling and waste management efforts. However, it is being rechannelled to other developing countries, many of which have no adequate recycling infrastructure. Thus, this lays bare the inadequacies of the more developed countries that have not implemented their own recycling infrastructure, even as they resort to collecting and segregating the waste, which is then transported out of the countries.
According to a Greenpeace report, covering the global plastics waste trade from 2016-2018, the majority of the plastics is being rerouted to countries with inadequate regulations to stop large imports, or those with inefficient waste management systems.
Ultimately, Southeast Asia has become a likely destination. According to the report, the top five expor ting countr ies/regions between January- November 2018 were US (16.5% of total exports), Japan (15.3%), Germany (15.6%), UK (9.4%), and Belgium (6.9%).
On the flipside, the top five importing countries between January-November 2018 were Malaysia (15.7% of total imports), Thailand (8.1%), Vietnam (7.6%), Hong Kong (6.8%), and the US (6.1%).
Malaysia becomes a plastic waste dumping ground
Reportedly, in Malaysia, a number of illegal facilities sprouted up in the state of Selangor, with the influx of 750,000 tonnes of plastic waste imports from the period last year, according to the country's Department of Environment (DOE).
In its efforts to keep in check environmental pollution, the country's Ministry of Energy, Science, Technology, Environment and Climate Change (MESTECC) ordered 148 illegal recycling plants to cease operations between January-April this year.
But the massive coordinated enforcement operations mounted by MESTECC, local authorities and the DOE, resulted in the illegal businesses moving elsewhere to the country to areas close to ports. Most of the facilities operate deep in the oil palm estates, away from prying eyes.
How is it that the waste is trickling into the country? According to MESTECC, a recycling company in the UK had sent almost 50,000 tonnes of waste plastic over the past two years.
Authorities say that exporters and importers alike label consignments as "waste for recycling". In reality, however, the bulk of the imported waste cannot be recycled due to the unhygienic conditions it comes in. Even if it is recyclable, it has to be separated first and cleaned thoroughly, which would require plenty of resources such as clean water. And without proper incineration facilities, most of the waste is burnt in open spaces or left lying in landfills, causing environmental and health hazards.
Meanwhile, MESTECC has said that almost 3,000 tonnes of contaminated plastic waste will be sent back to their countries of origin. Though this is only a tip of the iceberg, it is a start.
Plastics get the rap: reduce and reuse a solution?
Evidently, plastics are a staple in the issue of the global waste crisis, against the back of the marine litter issue. Thus, an order of solutions, ranging from reducing the use of plastics to banning usage of single-use plastics, including shopping bags, takeaway containers, cutlery, stirrers and straws, are being enforced in many countries across the globe.
From 2021 to a few years from now, single-use plastic products will be restricted in Canada, some states in the US, and some parts of Europe and Asia.
This particular remedy, while it targets reducing the use of plastics, is not transparent about systematic waste management that includes recycling, reusing and recovery of plastic materials. Moreover, it perpetuates the notion that plastic, per se, is a hex to the environment.
"Plastic has been the most successful material in
the last 70 years. It is a more versatile, cheaper solution than other materials like paper, glass, and aluminium," said Ulrich Reifenhäuser, Chairman of the Germanyheadquartered industry organisation VDMA and Managing Director of extrusion machinery specialist Reifenhäuser GmbH.
Speaking at the recently concluded Chinaplas show in Guangzhou, China, Reifenhäuser assured that the plastics industry is "taking the marine plastic issue seriously", and is devising ways to address the problem within its capacity by developing new technologies.
"We are working with a resin manufacturer and launching at the K2019 show in October a new machine that could set in motion other initiatives from resin producers to come up with new resins that are recyclable; and machine builders to develop new technologies to enhance recyclability as well as functionality of new materials," he opined.
Europe: in search of pitch perfect solutions
Meanwhile, the industry is also framing environmental and industry-friendly initiatives. The circular economy model is one such strategic action that is widely becoming the base for reducing the environmental impact of plastics production and consumption by leaving out waste through the superior design of materials, products, systems and business models, as defined in the World Economic Forum (WEF) report.
This means that products are designed and optimised for a cycle of disassembly and reuse. According to the report, "these tight component and product cycles define the circular economy and set it apart from disposal and even recycling, where large amounts of embedded energy and labour are lost". In short, waste does not exist in the circular economy.
Nevertheless, a circular economy is still a work in progress. The quintessential "reduce, reuse, and recycle" is a prevailing system to work through the piling plastic waste. The groundwork for recycling is still a pressing issue, let alone the recyclability of materials.
"Recyclability has already been achieved for certain plastics, while for the rest of the plastic types that are yet to possess recyclability, the industry is already working towards it. In five years, we would have achieved the targeted recyclability for plastics," Reifenhäuser said, though adding that "there will always be a portion of plastics that is not recyclable."
Waste management a key to circular economy
To succeed in recycling, proper waste management is key. "Policy makers should come up with laws to nurture a mind-set of proper waste disposal and management, beginning from separating and sorting materials," Reifenhäuser commented. He explained that simply banning plastics does not alter the practice of use and disposal.
He also suggested a residual waste treatment approach, such as waste-to-energy (WTE), citing Northern Europe where there are no landfills despite the large volumes of household and industrial wastes produced.
"They do not have landfills for waste materials like plastics, paper, glass, old chairs (broken plastic products). So, what do they do with the garbage? They burn (by incinerator) the garbage and have large burners in the cities, which convert the waste to energy. It is just logical," Reifenhäuser said, pointing out to the WTE system used in some parts of Europe.
The WTE method is beginning to be widely used as the region aims to achieve its recycling targets: municipal waste recycling target is 55% by 2025, and 65% by 2035.
There are, however, environmental impacts associated with the WTE process, which is controlled by both the Waste Incineration Directive and the Large Combustion Plant Directive. According to the European Commission, the aim is to ensure that certain pollutants are kept within recommended limits and, to some extent, the externalities associated with combusting wastes are internalised.
According to a report by CEWEP (Confederation of European Waste-to-Energy Plants), the umbrella association of the operators of WTE plants across Europe, about 25% of the region's municipal waste is still landfilled; and less than half of municipal waste is recycled or composted. Meanwhile, WTE plants are already running at full capacity.
There is still a gap between now to 2035 to fulfil the recycling targets of the EU, stated CEWEP. Based on its assessments, "142 million tonnes of residual waste treatment capacity will be needed by 2035 in order to fulfil the currently set EU targets on municipal waste and assuming that ambitious recycling targets will be achieved for commercial and industrial waste".
To-date, the WTE capacity is 90 million tonnes and the capacity for co-incineration is around 11 million tonnes, leaving a gap of around 40 million tonnes. CEWEP cautioned that the gap, or what it calls, the residual waste treatment crisis, could result in "open fires, illegal shipments and dumping".
"WTE plants in Europe deliver energy to homes and industry. They can supply 18 million inhabitants with electricity and 15.2 million inhabitants with heat – making us less dependent on the use of virgin fossil fuels for energy," it said.
Environmental watchdogs, however, claim that WTE is counter intuitive in that, while it extracts valuable energy from wastes, it also generates toxic waste and air pollution, thus contributing to climate change and putting human health at risk.
Belgium-headquartered Zero Waste Europe, advocating for a shift toward a true circular economy, recommended investing in and reinforcing collection systems, recycling and waste prevention policies; as well as "preventing countries from getting locked into longterm contracts with over-dimensioned waste burning facilities, as it has happened in Western Europe".
Reifenhäuser also adds, "Today, we can see a lot of development, ideas, and improvements on the fore. The intensity of work the industry is doing to address global plastic waste is quite strong."
He also said that the plastic industry has suffered as a result of the issue of plastic waste, adding that "the industry has cooled down a little but expect growth in five years with more environmentallyfriendly materials."
Thus, at the rate things are going, the circular economy is an ultimate solution, with the CEWEP stating that landfill diversion of waste, that can be recycled or recovered, is a prerequisite for climate protection and for a sustainable circular economy.
(PRA)
---
Subscribe to Get the Latest Updates from PRA Please click here
©2018 Plastics and Rubber Asia. All rights reserved.
©2018 Plastics and Rubber Asia. All rights reserved.
Home
Terms & Conditions
Privacy Policy
Webmail
Site Map
About Us
SOCIAL