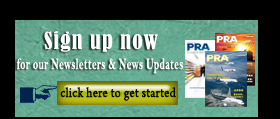 Plant start-ups: Sibur commissions DOTP facility in Russia; Idemitsu Kosan Co. to open new lubricant production plant in China
Russian petchem firm Sibur recently commissioned a newly built eco-friendly dioctyl terephthalate plasticiser (DOTP) facility in the Perm region, with a capacity of 100,000 tonnes/year. It will not only cover the needs of the domestic market (estimated at 60,000 tonnes/year) but also will contribute to the non-commodity non-energy exports to Europe and other regions. Sibur says its DOTP production facility is the single largest production site in Europe. It invested RUB6.95 billion into the project, of which 82% was sourced to the Russian suppliers and service providers.
DOTP is a key component in floor and roof coatings, wallpaper, cable compounds and automotive coatings, designed to ensure their plasticity, enhanced durability, and wear and cold resistance. 100 ktpa DOTP production facility Unlike phthalate plasticisers DOTP is an eco-friendly product that complies to the highest European and other international environmental standards. The DOTP production facility features water and air treatment facilities, including biochemical treatment unit for industrial wastewater.
NIPIgas, a Russian research centre for facility design, procurement, logistics, and construction, acted as a general designer and developed design and engineering solutions. Russian companies were the key partners in the project. Suppliers of the core production equipment included Uralkhimmash, RSP Alexiy, RPC Mediana-Filter, PHM Mach, Penzneftekhimmash, Electroprofi and others. Perm-based contractors GSE-Permneftegazstroy and SMK Delta carried out construction and installation works.
The project was supported by the Perm Region Government under a special investment contract structure to promote creation of new production facilities offering high-tech jobs.
In other news, Idemitsu Kosan Co. is to open a new lubricant production plant in Huizhou, China, to strengthen its supply in response to growing demand for high-performance lubricants in the market. It will be its second facility in China and will have a capacity of 120,000 tonnes/year.
Completion of the new facility is targeted for 2020. As a result of the progress of the automotive and other industries, demand for lubricants continues to increase in China, already the world's largest lubricant market.
Solid growth is projected for the future as well. Idemitsu's first lubricants plant in China began operation in 2004, with the establishment of Tianjin Idemitsu Lubricants Co., Ltd in 2003.
Since then, it has established subsidiaries in Shanghai, Guangzhou, Changchun, Beijing, and Chongqing in order to build a sales structure for lubricants in China. It also opened a development centre in Shanghai in October 2018, in order to develop lubricants products suited to the needs of the Chinese market.
With this opening of its second plant in China, Idemitsu says it aims to secure a stable supply of energy to handle sales that continue to grow from year to year.
In the future as well, Idemitsu says it will continue aiming both to establish production and sales structures in the Chinese market, and to strengthen and grow its business as a global supplier of lubricants.
(PRA)
---
Subscribe to Get the Latest Updates from PRA Please click here
©2018 Plastics and Rubber Asia. All rights reserved.
©2018 Plastics and Rubber Asia. All rights reserved.
Home
Terms & Conditions
Privacy Policy
Webmail
Site Map
About Us
SOCIAL