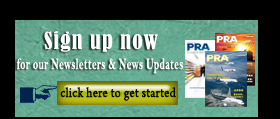 Plant Expansions: Mitsui to up PP compounding in Thailand; BASF-YPC starts up second production plant for propionic acid in China
Mitsui Chemicals has decided to expand its production facilities at Grand Siam Composites Co in Thailand to meet growing global demand for polypropylene (PP) compounds. The plant in Map Ta Phut Industrial Estate will produce 13,000 tonnes/year by 2020. It is owned by Mitsui Chemicals: 45.2%, SCG Chemicals: 46.2%; Prime Polymer: 3% and others: 5.6%
Mitsui Chemicals Group currently operates eight production bases around the world (Japan, US, Mexico, Europe, Thailand, China, India and Brazil) and research bases in five areas (Japan, US, Europe, Thailand and China). The group has continued to enhance its production systems, sales and R&D of high-performance PP compounds, which can be used to help reduce the weight of automobiles.
Recently strengthened environmental regulations have driven an increasing global need for lighter automobiles. As a result, demand for PP compounds is rising each year to meet lightweighting needs in bumpers, instrument panels and more.
This increase in capacity will not only strengthen the Mitsui Chemical Group's supply capabilities in the growing Asian market, but it will also expand the group's global supply system and ensure the stable provision of premium-quality products to automakers and parts manufacturers with bases in Asia.
Meanwhile, in other news BASF-YPC, the joint venture between German chemical firm BASF and China's Sinopec has commenced production at the second propionic acid plant in Nanjing, China. Commercial products are now available for sale to customers in China and the rest of Asia Pacific. The new plant has a production capacity of 30,000 tonnes/year of propionic acid. The total capacity of the two plants has thus been increased to 69,000 tonnes/year.
"As the population grows and the living standards improve in Asia Pacific, the rising demand for food and feed has led to an increase in the consumption of propionic acid. Strong growth in other industries, such as pharmaceuticals and agriculture, is also driving us to expand our propionic acid capacity in the region," said Vasilios Galanos, Senior Vice President, BASF Intermediates Asia Pacific. "Propionic acid is an eco-efficient and effective preservative used in animal feed and food additives. With the new plant, we look forward to better supporting the growth of our customers in China and the rest of Asia Pacific."
Propionic acid is used as a moyld inhibitor for the preservation of food and feed grains. It offers strong economic and ecological benefits over preservation through drying or storage in air-tight silos. Propionic acid is also widely used in the production of pharmaceuticals, crop protection agents, solvents and thermoplastics.
(PRA)
---
Subscribe to Get the Latest Updates from PRA Please click here
©2018 Plastics and Rubber Asia. All rights reserved.
©2018 Plastics and Rubber Asia. All rights reserved.
Home
Terms & Conditions
Privacy Policy
Webmail
Site Map
About Us
SOCIAL