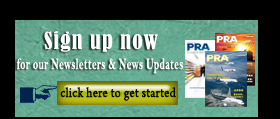 Cosmetics Industry: The sustainability side of glamour
Also, download this story from the electronic issue here
Shedding off its "polluter" image, the cosmetics industry is showing its new true colours by going green, says Angelica Buan in this report.
The latest Mintel report on beauty and personal care trends has emphasised that more beauty product consumers are now "questioning brands' ecoethical practices". It is evident that the plastics waste issue has changed how consumers choose and use products; and the industry has to adapt to these changes.
Gone are the days when soaps came in a bar form; perfumes were packaged in elaborate glass containers and hair-care products were powders or pomades packaged in tins or jars. To allow for convenience, plastics have been a choice material for packaging to make it light, flexible, and sturdy. Items that had been packaged in heavy, delicate glass could be transported farther and more easily.
Once a subject of tirade by widely using microplastics in personal care and cosmetics products (PCCPs), the cosmetics industry has immersed into the sustainability fold by incorporating more natural and biodegradable raw materials into its beauty formulations and packaging, which has thus helped it emerge as a part of the solution against plastic waste pollution.
At the same time, it is charming today's breed of well-informed consumers with products that are cruelty-free and environmental-friendly to propel its market to cross the billion dollar threshold over the decade.
Clearly, the global cosmetics market, poised to reach US$863 billion by 2024, according to Zion Research Market, will skyrocket further in the coming decades. It has also opened up several market opportunities for green chemicals, biobased packaging and vegan products, to cite a few, at the heels of a growing global consumer base that wants a zero-waste lifestyle.
Products fashioned from biobased ingredients
Deriving plant-based raw materials for colourants, fragrances, emollients, and the like, is not new. Over the years, the advent of synthetic raw materials has paved the way for producing a broader range of properties in beauty enhancement products. Nonetheless, the issue of safety has since seeped into the growing cosmetics market. The demand for skin-safe, natural-based ingredients in cosmetics has driven the growth of the organic cosmetic products market, poised to reach US$19.8 billion by 2022 as forecast in a report by Allied Research Market.
Bioactive ingredients are raking in a significant share in this market. Phytopeptides or plant-based chains of amino acid that make up protein are among the latest bioactive ingredients that are making waves in cosmetics manufacturing.
Swiss manufacturer of flavours, fragrances, and active cosmetic ingredients, Givaudan has upped its active beauty capabilities in plant cell culture and phytopeptides with an R&D partnership agreement and acquisition of a minority stake into South Korean beauty innovation company Bio FD&C , which specialises in anti-ageing cosmetics ingredients.
According to Givaudan, the mature markets of North America, Western Europe and Japan are the bastion for more than half of its annual sales, whereas, Asia Pacific, Latin America and Europe represent the remaining 43% of its sales, driven by rising urbanisation, lifestyle change and rising disposable incomes in these regions.
Along the same vein of increasing capabilities but this time in natural ingredients for fragrances, Givaudan has recently acquired Albert Vieille a France-headquartered company that specialises in natural ingredients used in the fragrance and aromatherapy markets. The company, which has a manufacturing facility in Spain, claims that it sources its raw materials from aromatic crops, and produces 100% natural products with no chemical modification or denaturation by petrochemical-derived molecules.
Designing packaging with biodegradable material
Packaging has played a vital role in visually guiding consumers to pick the right colour, formulation, and type of cosmetic products. Along with the rise in demand for cosmetics, the global cosmetic packaging market has also evolved in terms of aesthetic design, protective properties to extend shelf life, and sustainability features, among other improvements.
German bioplastic granulates producer FKuR has introduced cosmetic tubes using Brazil-headquartered Braskem's bio-based Green PE to combine sustainability, recyclability and attractiveness, it said. Green PE is a plastic produced from sugarcane. It captures and fixes CO2 from the atmosphere during its production, helping to reduce greenhouse gases emission, Braskem said. And because Green PE has the same mechanical properties as conventional PE, it also can be recycled within the same chain of recycling traditional PE, the South American chemical company added.
The bio-based Green PE is suited for the extrusion blow moulding of tubes. Depending on the application, HDPE grades with more than 90% of biobased content, or LDPE grades with more than 95% (as well as LLDPE grades with more than 80% of biobased content according to ASTM D 6866) are available. Furthermore, with its Terralene LL 1712, FKuR offers a ready-to-use compound for tube production based on Green PE.
Meanwhile, Japanese chemicals company Kaneka Corporation has co-developed cosmetic containers made of its Kaneka biodegradable polymer PHBH for Japanese personal care company Shiseido. The "Ok biodegradable MARINE"-certified material is said to be a 100% plantbased biopolymer developed by Kaneka that is biobased yet resistant to heat and hydrolysis. It exhibits a range of properties from hardness to softness as well as a key number of characteristics of PE and PP resins, says Kaneka.
Luxury brands using less plastic, more wood composites
Cosmetic makers are also starting to reduce the use of plastic while increasing biodegradable material content in their packaging; opting for material solutions such as wood-based composites, which have the potential to reduce plastic consumption by up to 50%.
German packaging producer Corpack says it offers "intelligent" and sustainable packaging solutions, including non-petrol based, natural raw materials such as cork and wood. It says its Sughera, a material consisting of a synthetic rubber-blend mixed with ground pieces of natural cork, fits the requirement for sustainable cosmetics packaging.
For the first time a micro-agglomerated natural cork is injection moulded and formed without using glue. Besides its special composition, the distinctive features of Sughera are good resistance to various elements and versatility in application, Corpack said. This new material, comprising70% cork and 30% rubber-blend, uses less petroleum-based materials, while giving the component a natural look and feel. Also it is 100% recyclable. In a cooperation with Italian packaging manufacturer Livingcap, Corpack says it is the first company to introduce Sughera in a wide range of cosmetic packaging.
Finnish manufacturer of pulp, paper and other forest products Stora Enso has launched its DuraSense wood fibre-based biocomposite solution for premium cosmetics, food and luxury packaging. Pegged as an alternative to plastic packaging, DuraSense is a blend of wood fibres and polymers, which can be fossil or bio-based or recycled. With DuraSense, Stora Enso said that customers can have an eco-friendly option to plastics while improving sustainability performance and reducing the carbon footprint.
Stora Enso, which started the commercial production of biocomposites in 2018, has the largest capacity in Europe dedicated to wood fibre-based composites. It sources the raw material for DuraSense from sustainably managed Nordic forests covered by third-party-certified Chain of Custody systems.
Meanwhile, adding to the roster of luxury brands teaming up with packaging solution experts to increase sustainability features of products is the high fashion company Chanel. It has invested into Finnish start-up Sulapac in the development of materials for environmentally-friendly products or packaging.
In the meantime, Sulapac has raised funding from several investors such as Lifeline Ventures, Ardent Venture, Eerik Paasikivi, Ilkka Herlin and Saara Kankaanrinta, Planvest, and Mika Ihamuotila, as well as funding from the EU and Finnish grant instruments.
Sulapac says it uses a biodegradable and microplasticfree material made of FSC-certified wood chips and natural binders for its products. Endowed with all the benefits of plastic, the new materials biodegrade completely and leave no microplastics behind, Sulapac said, adding that the resulting 100% biodegradable packaging outperforms other sustainable alternatives in terms of barrier properties, fast biodegradation and a unique look.
Thinking out of the box
Thus, shampoo, lotion and deodorant bottles that come in plastics packaging are seeing a sweeping change, with companies tackling the problem by redesigning products. For instance, UK-based personal care and beauty company Lush Cosmetics has decided to redesign its shampoo back into a solid bar form, thus cutting down on packaging and microplastics.
Another strategy for companies is to resort to using refillable containers. Yet, other large personal care companies, like Unilever and L'Oreal, have signed on to the Ellen MacArthur Foundation's "New Plastics Economy" goals. L'Oreal says its aim is to make 100% of its packaging reusable, refillable, or compostable by 2025, and to source 50% of packaging from recycled material.
All this is in line with the Mintel report that suggests that companies need to "innovate their waste-free routine", to address an important breakthrough pertaining to consumers' perception on sustainability.
(PRA)
---
Subscribe to Get the Latest Updates from PRA Please click here
©2018 Plastics and Rubber Asia. All rights reserved.
©2018 Plastics and Rubber Asia. All rights reserved.
Home
Terms & Conditions
Privacy Policy
Webmail
Site Map
About Us
SOCIAL