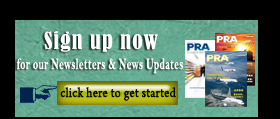 Taiwan Control Valve to present energy saving, high flexibility pneumatic conveying system trends at M'sia Plas
A growing trend in efficient and energy-saving pneumatic conveying system is sweeping the global manufacturing sphere. The installation and maintenance cost are all listed as priority considerations for plant building.
At this year's edition of M'siaPlas, Taiwan Control Valve Corporation (TCV) is hosting the "Total Solution for Conveying System" seminar to be held at 2:00 to 5:00 PM on 19th July (Friday), 2019 at Bilik Kelantan, Level 2 of the Putra World Trade Centre (PWTC), Kuala Lumpur, Malaysia.
TCV, which has been serving Taiwan's petrochemical industry for over 32 years, incorporates the energy saving and stable quality concept into its product development guideline.
"TCV has been a supporter and partner in witnessing Taiwan's petrochemical growth. Through the years of cooperation with the iconic clients like FORMOSA, TCV's highly customised design and well-experienced engineering team has come up with numerous solutions for many petrochemical plants both in Taiwan and overseas. Now, the energy-saving and better conveying management is the leading trend, and TCV again is ready to support for another new generation in conveying, " theTaoyuan City-headquartered company said.
At the seminar, TCV will be presenting its successful pneumatic conveying cases, including how to extend the transportation distance (up to 585 m) by choosing the proper conveying pipe diameter with TCV's profession analysis; and how to improve the environment from dilute phase to medium phase with multi-destination in conveying situation.
The seminar agenda will be covering not only about TCV product highlightsbut also new perspectives onpneumatic conveying. Likewise, TCV will demonstrate how a better conveying system with tubular chain conveying system is built. Finding a suitable conveying system features with matching energy efficiency and flexibility to the facilitie has become a priority option for most of TVC's customers. "With our rich experiences, we have confidence that we can support our clients with a customised, complete and efficient pneumatic conveying solution, " TCV said.
To attend the seminar, kindly email marketing@tcvct.com
(PRA)
---
Subscribe to Get the Latest Updates from PRA Please click here
©2018 Plastics and Rubber Asia. All rights reserved.
©2018 Plastics and Rubber Asia. All rights reserved.
Home
Terms & Conditions
Privacy Policy
Webmail
Site Map
About Us
SOCIAL