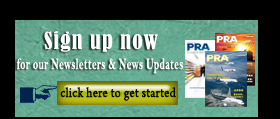 M&As: Sumika acquires Turkey's Emas; Polyscope buys SMA business from Total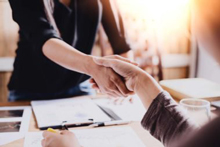 UK engineering compounds manufacturer Sumika Polymer Compounds Europe is to acquire Turkish plastics group Emas. Part of the deal are three compounding sites with what Sumika says are extensive compounding expertise. Terms of the deal were not disclosed.
Sumika is a subsidiary of Sumitomo Chemical Group, with Itochu Corp. and Toyo Ink as further shareholders.
The company offers a wide range of high performance polypropylene short glass fibre marketed under the name of Thermofil and elastomers and produced at two European plants in Havant, England, and St Martin de Crau, France.
Founded in 1978 by the Alkan family, Emas is known as a predominant player in the compounding market in Turkey.
The company owns three businesses: Almen, based in Gemlik, northwestern Turkey; Akce Plastik in the Izmir region of southwestern Turkey; and Emas Plastik in Bursa.
"This is an extremely positive development for Sumika Polymer Compounds Europe, which is increasing its production capacity to 140,000 tonnes/year," Sumika President Ludovic Seynave said.
Sumika says the acquisition is in line with its growth strategy to expand the number of its global compounding sites to 14. It also intends to invest in the production equipment of the sites in Turkey to offer its entire range of PP fiberglass in the region.
Meanwhile, in other news Dutch firm Polyscope Polymers has completed the business integration of the global styrene maleic anhydride (SMA) copolymers business from Cray Valley, Cray Valley HSC Asia Ltd, Cray Valley (Guangzhou) Chemical Co. Ltd. and Total Petrochemicals & Refining USA, Inc.
Cray Valley is a global market leader for low molecular weight (LMW) SMA products and the main competitor to Polyscope's specialty chemicals business unit. The deal included the transfer of all SMA products, inventory, application knowledge, and intellectual property from Cray Valley. Polyscope Polymers now supplies all former Cray Valley customers, integrating the businesses and supply chains in all geographic regions worldwide.
Patrick Muezers, CEO of Polyscope Polymers stated: "This successful business integration is a major milestone for the business and a key stage in our Polyscope 3.0 "Market leadership and Product – Business Innovator" strategic plan, initiated in 2017 to take the business to the next stage by the end of 2021. Polyscope 3.0 included the integration of a suitable competitor and Cray Valley proved to be an excellent strategic fit. It has significantly strengthened our LMW SMA position and provides us with a better balanced future business model with global growth opportunities in both engineering plastics and specialty polymers markets. The due diligence carried out highlighted attractive sales, operational, technology and financial synergies between the two businesses. These synergies will enable us to optimize costs, increase productivity and develop new products, as well as improving our supply chain globally to achieve our long term business expansion objectives and sustainable profitable growth in the coming years."
Since entering the market in 2006, Polyscope has established a global product leadership position in high molecular weight (HMW) SMA additives for engineering plastics and SMA-modified advanced plastic compounds. The Specialty Polymers business unit was set up in 2011 as part of the 'Polyscope 2.0' global 2011-2016 strategic growth objectives to expand its SMA product leadership position and market expansion beyond engineering plastics.
Polyscope's specialty polymers business developed a range of sustainable, high quality, LMW SMA modified polymers and specialty chemical intermediate product solutions aimed at key target industries including electronics, building and construction, inks and coatings, paper and adhesives. Prior to Polyscope's entrance into the market, Cray Valley had been the global market leader in LMW SMA products, dominating intermediate specialty polymers sales to inks and coatings producers and the supply of SMA® for electronics applications such as photoresist materials for printed circuit boards (PCB) and copper clad laminates (CCL).
By the end of 2016, Polyscope had become the biggest SMA producer, with largest combined global volume sales and annual revenue. The transition of Cray Valley business has significantly boosted Polyscope's Specialty Polymers business unit, which has taken over the customer base, market knowledge and supply chain built by Cray Valley over the last 30 years.
(PRA)
---
Subscribe to Get the Latest Updates from PRA Please click here
©2018 Plastics and Rubber Asia. All rights reserved.
©2018 Plastics and Rubber Asia. All rights reserved.
Home
Terms & Conditions
Privacy Policy
Webmail
Site Map
About Us
SOCIAL