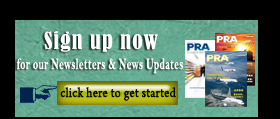 M&As: Renolit in a jv in China; Inter Primo buys Netherland's Essentra Extrusion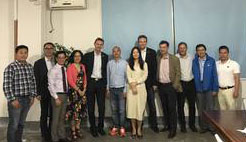 German films manufacturer Renolit has established a new joint venture in China in the aim of furthering strengthening the group's position in the Chinese market. The deal with the Chinese trading partner Citiking and the former owner Dongtang was officially agreed and signed in Guangdong in March and registered in the Chinese commercial register as Guangdong Renolit Citiking.
With about 1.4 billion inhabitants and a rapidly growing middle class, China is a major trading partner for the globally-active Renolit. "For us, China is an important market which we also want to invest in with innovative products. The joint venture perfectly fulfils the group's strategic objective of creating added value where our customers and markets are" says Michael Kundel, Chairman of Renolit.
With a total of 60 employees, Guangdong Renolit Citiking has been manufacturing 2D and 3D films for decorative surface designs on three advanced printing and embossing machines respectively since April 1.
In China, Renolit's films are also used for the manufacturing of furniture, cupboards and interior doors.
With this joint venture, Renolit says it is addressing two long-term strategic objectives: "With this transaction we are expanding our decorative surface capacities in China which, up to now, have been met by our production facility in Guangzhou. And secondly, we are closing a gap in our existing Chinese product portfolio with the accompanying know-how transfer for water-based printing and paint systems as well as Supermatt und high gloss surfaces" adds Renolit Board Member Karsten Jänicke.
The Worms-based, family-owned company has been active in China for many years. It manufactures films for a variety of applications at a total of three other Chinese locations and employs almost 1,000 people there.
Danish plastic company Inter Primo A/S has acquired British-owned Essentra Extrusion BV, located in Buitenpost, the Netherlands, to strengthen the company's position in the European market. With the purchase of Essentra, Inter Primo becomes one of Northern Europe's largest companies in customised plastic extrusion and can continue its specialisation, development and marketing with increased strength, it said.
Inter Primo has a total turnover of approximately EUR150 million and 1.100 employees on 14 production facilities distributed in Denmark, Sweden, Finland, Poland, Germany, Russia and China.
The integration of Essentra Extrusion in the Primo Group is the next step within the strategy to strengthen Primo's position worldwide:
"Essentra Extrusion fits into our organisation as it is very similar to Inter Primo. Consolidations characterise the plastic market, and it is a necessity to grow to be able to keep up with an increasingly demanding market - both in terms of technology and sustainability," says Managing Director of Inter Primo, Claus Tønnesen.
Essentra Extrusion is one of Northern Europe's oldest plastic products maker.
"We are thrilled with this acquisition. We can now focus more on extrusion, and I am confident the new ownership will result in a win-win situation for both the customer and us," says Managing Director Han Schootstra.
Essentra Extrusion is a pioneer in customised plastic profiles. The company was founded in 1938 under the name of Enitor and produced bicycle parts in the early years. In 1956, the company began as one of the first in the Netherlands to work on plastic extrusion. Its annual turnover is EUR37 million; it has 75 extrusion lines and 200 employees.
(PRA)
---
Subscribe to Get the Latest Updates from PRA Please click here
©2018 Plastics and Rubber Asia. All rights reserved.
©2018 Plastics and Rubber Asia. All rights reserved.
Home
Terms & Conditions
Privacy Policy
Webmail
Site Map
About Us
SOCIAL