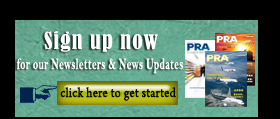 Country Focus: China, armed to the teeth for manufacturing reforms
Also, download this story from the electronic issue here
China, currently mired in a trade conflict with the US, is betting on development plans of advanced manufacturing and sustainability to keep its clout in the global economic arena. At the recent Chinaplas, held from 21-24 May in Guangzhou, more than 3,500 local and foreign companies showcased their wares, with a focus on smart manufacturing.
Towards more high-tech manufacturing
The world's second largest economy is transitioning from being a producer of cheap, mediocre goods to a manufacturer of high-end goods. With the Made in China (MIC) 2025, launched in 2015, China has shifted its focus to its domestic strengths, including its increasing consumer base and upgraded manufacturing infrastructure, with more investments being injected into R&D and advanced technology.
German TPE maker KRAIBURG TPE says it is well aware that quality, as well as product applications, efficiency and safety are important prerequisites for the market. It showcased an array of innovative solutions, including its breakthroughs and latest automotive low odour emissions TPE materials at the Chinaplas show.
"The new TPE series is expected to bring a breath of fresh air to automotive designers and manufacturers, and elevate automotive manufacturing standards," said Roland Ritter, KRAIBURG TPE Director, Asia Pacific.
Also at the show, KRAIBURG TPE, which has a sales office in Shanghai, introduced its specific food-safe TPE compounds that adhere to the China GuoBiao (GB) standards, which represent the country's aim to ensure safety of the products entering its borders, including intermediate materials, chemical substances, and finished products.
KRAIBURG TPE, thus, adheres to the GB standards for food regulations, including the GB4806:2016, when sourcing for upstream material from suppliers, and during the processing stage.
"Manufacturers are aggressively searching for suppliers with the technology to make positive impact on environment protection, energy saving, while maintaining or increasing production yield, but without incurring any additional cost," Ritter commented.
Meanwhile, the company is looking ahead to more development goals, preceded by the positive reception of the market to its latest innovations that include the thermoplastic elastomers hybrids (TEH), compounds that are suited for thermoplastic processing and offer heat and chemical resistance; low odour & emission products; and the lightweight TPEs, which are suited for a range of applications in the automotive as well as in a variety of industries.
KRAIBURG says its lightweight TPEs offer increased mobility with significant weight savings. "The lightweight TPEs have unbelievable potential for use in a range of applications from automotive to powertools," Ritter said, adding that the importance of weight savings, even at 20%, can go a long way, and would ultimately translate to long-term cost-savings.
Meanwhile, polyolefins maker Borouge said that it will significantly increase production of pre-compounded black PE for pressure pipe applications by investing in a production unit expected to be completed within 2020. The company's decision to expand capacity of PE black product follows soon after China's Water Standards Committee revised the PE water pipe standards, to promote the use of pre-compounded materials for piping applications for greater quality assurance. The investment will address the rising demand for the materials as many cities in China and other emerging economies continue to expand and modernise their utilities infrastructure.
Wim Roels, CEO of Borouge Pte Ltd, said, "The use of pre-compounded black PE will enable pipe manufacturers to produce superior quality pipes that help ensure the safe operation of distribution networks and minimise any losses of the products that flow through those pipes."
This latest announcement comes shortly after Borouge confirmed the next expansion phase of its Ruwais petrochemicals complex, which will see the construction of the world's largest mixed-feed cracker with an ethylene output of 1.8 million tonnes. The new cracker will be the fourth in Borouge's Ruwais complex and will have an overall capacity to produce 3.3 million tonnes of olefins and aromatics from a variety of feedstocks including ethane, butane and naphtha.
All systems go for smart manufacturing
In bid to reform its industrial prowess by transitioning to intelligent manufacturing, China is pouring investments into technology innovation. Akin to Germany's Industry 4.0 agenda, China is treading on the digitalisation (automation, data exchange, Internet of Things) of its manufacturing spaces.
According to a report by Deloitte China and China Machinery Industry Federation, the country has had a head start in smart manufacturing, but is meeting with challenges including talent, core technologies and supporting industries.
Nevertheless, industry 4.0-fit global players that are serving the Chinese markets are filling in the smart manufacturing gap.
US-based extrusion/converting machinery maker Davis- Standard's DS Activ-Check System for continuous extruder monitoring is 4.0 compliant, a response to the growing demand for smart technology, it said.
The DS Activ-Check enables processors to take advantage of real-time preventative maintenance by providing early notifications of potential extruder failures. Machine operators are alerted to issues before they happen, preventing unnecessary downtime while also collecting valuable data. Key parameters monitored include extruder reducer, lubrication system, motor characteristics, the drive power unit, barrel heating and cooling.
Likewise, the company also showcased its latest dsX flex-pack 300S, a single-station extrusion and laminating line, that is designed specifically for the Asian flexible packaging market. According to Sekaran Murugaiah, Vice President, Business Development Asia Pacific, "The machine, which is targeted for the flexible food packaging market, has the features and benefits designed by Davis-Standard, but we are able to sell it at a price point that is accessible for the Asian market." The dsX flex-pack 300S is a collaboration among Davis-Standard's teams in the US, Germany and China, addressing the pricing, machine footprint, speeds and output, and shorter runs demanded by converters.
"There is already awareness regarding smart manufacturing: its advantages and capabilities. Nevertheless, there is still work to be done in this aspect," said Murugaiah, who also confirmed the "good market reaction" for the dsX flexpack technology and HPE extruders.
Reducing waste through machine orientation
Meanwhile, other industry 4.0 compliant showpieces included those from German blown film technology specialist Hosokawa Alpine that showcased its TRIO system (Trim Reduction for Inline Orientation), which allows for minimised waste by trimming and near perfect film flatness, says the firm.
Wolfgang Menzel, Senior Sales Manager of Hosokawa Alpine, explained that the MDO technology improves film optics, increases mechanical values and can additionally lead to specific properties, such as breathability. "Nowadays, MDO is used for standard products other than niche markets. One of those is breathable film," he said. Film thicknesses of 12-25 g/m² are customary market standards and are commonly produced with film width of 2,500 mm – suited for Alpine's MDO25. Specialised on low thicknesses in the range of 12-15 g/m², Alpine's blown film line with MDO inline is said to prevail over previously used cast technology, with improved breathability and mechanical properties.
Swiss thermoforming machine manufacturer, WM Thermoforming Machines, showcased its Twist and FT range, with special focus on the FT in version D for deep draw thermoforming.
These are pressure formingpunch and die machines with a lower tilting plate with closed cutting tolerance, fully automatic thermoforming lines with easy operator control to increase the machine efficiency and optimise the production, reducing energy consumption, manpower and maintenance costs and low waste/ scraps. The complete in-line extrusion and thermoforming machines plants, it says, are the "most efficient system to produce disposable cups, plates, margarine tubs and yogurt containers".
Steering the electric vehicles market
A key sector under China's MIC 2025 is the new energy vehicle (NEV) segment that is witnessing increasing sales in China. In the first eight months of 2018, the production and sales of NEVs reached 607,000 units, up 75.4% YoY, and 601,000 units, up 88% YoY, respectively, according to the China Association of Automobile Manufacturers.
Japanese engineering plastics and polymers manufacturer Polyplastics has forayed into the expanding NEV market opportunities in China and at Chinaplas highlighted its latest resin for NEV applications. According to Cliff Chan, Senior Corporate Communication Manager, Greater China & ASEAN Region, the Duranex PBT and Durafide PPS materials are targeted for engine peripheral parts such as power control units (PCUs) and deliver high insulating properties and lower water absorption, while meeting harsh operating conditions (-40°C to 150°C, up to 95% relative humidity).
Alongside this new development, Chan said the company is exploring new materials to replace metal in PCU housings and developing materials with electromagnetic shielding properties. "We are also targeting material development work for other EV applications such as motors and batteries."
Italian company Radici Plastics is offering materials specifically developed for applications on electric and hybrid cars, said Erico Spini, Global Marketing Manager. "We have just increased our production capacity," he pointed out. "In particular, we have been following the evolution of electric cars very closely, and we are working on a number of very interesting projects in collaboration with both local and global OEMs. Our objective is to continue to grow, despite the fact that the world market, including China, started sending out signals of a slowdown from year-end 2018 to the beginning of 2019."
As for German blow moulding machinery manufacturer Kautex Maschinenbau, with the automotive fuel tank sector accounting for up to 70% of its machinery sales, the change to more electric/hybrid cars in China has seen it implementing a strategy to increase its presence in alternative storage modes for NEVs, according to Kautex Managing Partner Andreas Lichtenauer.
"The development of composite pressure vessels plays a major role here as an additional source of revenue alongside the fuel tank business. However, this will not compensate for the decline in incoming orders," he lamented. Kautex offers C3LS twin-sheet technology for fuel tanks employed in low emission vehicles, for example, which can be retrofitted to existing blow moulding machines.
Grounded on sustainability: greening with adhesives and additives
China's progress forward to high tech manufacturing is complemented by its sustainable manufacturing strategies including implementing energy efficient and environmental technologies.
Taiwan's Great Eastern Resins Industrial Co Ltd (Greco) is plunging headlong into the market opportunity. The green solutions company produces water-based PU adhesives, TPU resins, special coatings, dry-film photoresists, and special chemicals, to cater to markets like China.
"In 2017, we started to develop new, recyclable proprietary products like ETPU (expanded thermoplastic polyurethane), water-based PU, and long glass fibre compounding; and in 2018, the alipathic TPU, all of which are recyclable," said Greco's David Chiang, Head of Sales in Asia Pacific and China.
"Huge brands, such as footwear giants Nike and Adidas (which are Greco's customers), are utilising sustainable materials in their products. As well, automotive parts are now being replaced with more eco-friendly materials, such as long glass fibre, which imparts lightweight benefits," Chiang furthered, adding that providing a total solution of green products has been a focus of the firm. According to Chiang, Greco, which also supplies to automotive companies, invests heavily in R&D and machinery from Europe to ensure quality and stability of its products.
Malaysia-headquartered Emery Oleochemicals, a global producer of natural-based specialty chemicals, provides the marketplace with sustainable alternatives for wide-ranging applications with its LOXIOL, EDENOL and EMEROX brands.
"We have been "green" since the start, because our materials are based on renewable materials," Dr Harald Klein, Emery Oleochemicals's Global Platform Head (GP Additives), told PRA in an interview during the recent Chinaplas show held in Guangzhou.
"Our aspiration is to be the first choice in green polymer additives. What it means is that customers who use petrochemical-based additives and want to change it to 100% renewable additives should think of Emery."
Klein also said that almost 75% of the company's products have renewable content of more than 50%. "It is definitely increasing, since our R&D team are developing products based on completely renewable raw materials," he added.
At Chinaplas, Emery showcased its line of Green Polymer (GP) additives that are well-suited product solutions for the packaging, building and construction, automotive, toys, sporting equipment, and electronics industries.
"We develop and manufacture value-added, renewablebased products that improve product performance and meet the regulatory demands of the food packaging industry, including food-contact approved," Klein said.
Klein also explained that surface additives are the future of packaging. Explaining briefly how packaging impacts consumer purchasing decision, Klein said, "Today, supermarkets carry all sorts of food products in various wrapping films. Depending on where you are, if it's in Europe, PVC film wrap is common; and in Asia, it is more PP or PE. If there is moisture, the wrapping gets foggy, and then the customer cannot see the product. If you cannot see the product you don't want to buy it."
Thus, Emery's 100% renewably-sourced antifogging agents help eliminate fogging, the undesired formation of small water droplets on the surface of films that are used in food packaging.
"Another surface additive is the LOXIOL antistatic agents, which are, for example, used in electronic components that are vulnerable to dust, to eliminate build-up of static charge on the surface of finished products," according to Klein.
For quality conscious consumers, buying a product collecting dust on a store shelf is not an option.
Emery's EDENOL speciality plasticiser is also a big market. "We produce certain plasticisers for niche markets, for example for the toy industry," Klein related, adding that the company supplies to a Chinese customer that produces toys. "Our plasticiser is completely green to make it safe (especially for child items that are put in the mouth) and so as not to impart harmful chemicals," he said.
The company also has a wide range of phthalatefree plasticisers for high performance and technical applications, including both polymeric plasticisers and monomeric plasticisers.
Trade war aside, is China still a vital market?
The industry's move from being low cost manufacturer to a high end manufacturing base is allegedly breeding unfair competition in the global trade. This has provided the undercurrents in the ongoing trade conflict with the US, some observers say.
The impact of the US/China trade war, either negative or positive, has swept across industries and sectors worldwide.
"We are affected by the trade war but in a positive sense," said Sunil Jain, President of Indian extrusion/thermoforming machinery firm Rajoo Engineers. Jain explained: "Because a lot of plastic goods will be exported from China to the US; and if there is an embargo or high import duties, India is, thus, a logical supplier and this will be beneficial for our machines." At Chinaplas, the Rajkot-headquartered manufacturer promoted its latest Lamex extrusion coating and laminating line, built in partnership with rotogravure printing and laminating machinery maker Kohli Industries.
Davis Standard's Murugaiah hinted at a few hitches for the industry resulting from the trade standoff. "There have been challenges with economic and trade uncertainties in China. However, we remain optimistic about the Chinese market and our business prospects here," he said. "Meanwhile, plastic demand has continued in Asia, albeit at a slower rate. However, there are continuous and exciting growth prospects in the food packaging segment for sustainable solutions, innovative products and functionalities," he added.
Germany-headquartered Collin Lab & Pilot Solutions's Sales Director, Hans Fischer, said that the trade war had slowed down some of its projects. "Customers want to make sure that products are coming from Germany and not from the US," he said, however, adding that the company that makes pilot and laboratory lines for processing of polymers remains optimistic. Fischer attested that China is its largest market in the region. "It is an important market for us. We are working with a distributor here in China. We have six locations in China, thus, we are able to offer local service," he said.
The US trade policy and the diesel crisis has had an effect on blow moulding company Kautex's sales. "In 2018, car production in China alone, the world's largest automobile market, declined for the first time in 20 years. Due to our high export share of more than 90%, we are clearly feeling the effects of these negative developments. Some of our customers in the automotive segment now have surplus capacity," says Andreas Lichtenauer, Managing Partner at Kautex Maschinenbau. "Some machines are not in production," he added.
Dr Harald Klein of Emery Oleochemicals was sure the trade war was affecting businesses, but said it was difficult to quantify how. "For export oriented companies, especially to the US, it is definitely the trade war that is causing a slowdown. But many companies are also doing business in the domestic market," he furthered.
Klein said that the situation has leveraged Vietnam as well as other countries like Thailand and Malaysia to take advantage of the situation. "A number of Chinese companies have moved production to Vietnam," he said.
Business as usual for some
Meanwhile, officials at thermoforming machine maker Kiefel Technologies had every reason to smile at Chinaplas: the company had clinched a large order of six machines to a Chinese PET recycling firm. Of the six machines sold to Guolong Recyclable Resources Group, five were the KMD Smartformer and one, the KTR cup forming machine.
Said Thomas Halletz, Managing Director of Kiefel, "Not only is Guolong a new customer, we are also proud that we participated in a closed loop cycle project."
Guolong is expected to have a turnkey project line comprising sorting equipment from Tomra, cleaning equipment from Sorema, recycling equipment from Austrian firm Erema and an extrusion line from Austria's SML, with Kiefel's thermoforming machinery closing the loop.
"Our business focuses on sustainability, and we are proud to have cooperated with Guolong. The company uses regrind from PET bottles back to sheet and thermoforms into FDA-approved trays for food packaging." He added that 100% rPET is used in the centre of the packaging trays, reducing the use of virgin material.
Machines in the KMD Speedformer series are effective for mass production and said to be economical for small quantities, with a high degree of automation, steel rule cutting as well as integrated stacking station.
When asked about sales in Asia, Halletz replied, "It is a competitive market but we are seeing increasing take up of machines for the automotive sector in China."
Halletz also said that the firm's KMD Speedformer enjoys growing sales for thermoforming trays, while its tilting machines are used in niche markets of cups for the beverage market worldwide.
For KraussMaffei Berstorff, China is an important market as the growth trend is expected to continue in the years to come, according to Leo Yuan, Vice President Extrusion China. Thus, the company launched the ZE GP Agile twin-screw extruder at Chinaplas, manufactured at the Haiyan production site of KraussMaffei Group and aimed at compounding companies. "The development of the new series was focused on the key requirements of customers in China and in the Asian region in general," said Yuan.
Meanwhile, Ulrich Reifenhäuser, Managing Director of German extrusion machinery company, Reifenhäuser, confirmed that China remains to be a lucrative market and the company is eyeing on increasing its market share in China.
"Asia, the strongest growing market worldwide, is a vital market for us, accounting for 25% of our business. But we want to boost our presence in China and be closer to our customers. We want to grow in China and the region with the right solutions for new products with recyclability to achieve the circular economy," he concluded.
(PRA)
---
Subscribe to Get the Latest Updates from PRA Please click here
©2018 Plastics and Rubber Asia. All rights reserved.
©2018 Plastics and Rubber Asia. All rights reserved.
Home
Terms & Conditions
Privacy Policy
Webmail
Site Map
About Us
SOCIAL