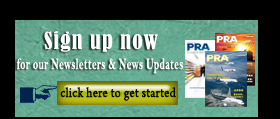 BASF ties up with Sibur for polymer solutions; and Lutianhua for new production process with lower CO2 emissions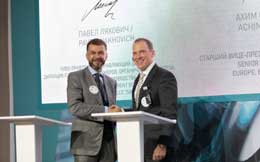 German chemicals giant BASF and Russian petchem company Sibur are collaborating to develop polymer solutions using BASF's additives at Sibur's PolyLab R&D centre located in Moscow, Russia.
Both companies say they will work together to leverage on the digital technologies in production and R&D, and to develop a range of polymers using the plastic additives offered by BASF. In addition, BASF will support with its technical expertise the development of new technology tests at PolyLab, the main R&D hub of Sibur Niost, and Sibur's production facilities. The companies plan to also jointly develop new high-performance additive solutions, focusing on demanding converting conditions for polymers and specifically targeting long term durable goods.
"The new agreement extends our strategic partnership with one of the global chemical majors and unlocks new opportunities for all consumers of polymer products. Combining the extensive knowhow from both companies, we will develop modern synthetic materials that are advanced and sustainable," said Pavel Lyakhovich, member of the Management Board and Managing Director, OOO Sibur.
Polymers are well-known synthetic materials that are durable, strong, environmentally friendly to be widely used in construction, utilities, automotive, healthcare, food and other industries. The key priority of Sibur's PolyLab is to promote the use of polymers both to manufacture existing products, and to design novel solutions to drive technological advancement for the relevant industries.
PolyLab will foster the use of recycled materials and the application of polymers in circular economy. For this purpose, samples of new PE and PP grades will be transformed at the centre's pilot manufacturing lines into pipes, medical goods, films, food packaging, canisters and other products. This will provide a deeper insight into polymers' properties and their impact on the end product quality to further improve the materials and boost production efficiency.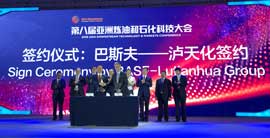 Meanwhile, in other news BASF has tied up with Sichuan Lutianhua Co., Ltd. (Lutianhua) to co-develop a pilot production plant, that will reduce carbon emissions and increase energy efficiency in producing dimethyl ether (DME) from syngas compared to the traditional process. DME is a methanol equivalent and can be used as an intermediate to produce lower olefins like ethylene and propylene. Currently, DME is produced via methanol as an intermediate from syngas.
According to the MoU, Lutianhua will invest and build the plant with a step-change technology that is developed by BASF and industrial gas firm Linde. BASF will supply new catalyst systems that enable one-step conversion of syngas to DME while Linde will provide its newly developed process design and engineering for direct DME synthesis. The pilot plant is planned to be built in 2020. The cooperation has been facilitated by the newly established Open Innovation Platform of China Petroleum and Chemical Industry Federation (CPCIF).
"The Open Innovation Platform is designated to promote cooperation among industry leaders for technological breakthroughs and industrial transformation," said Li Shousheng, Chairman, CPCIF at the signing ceremony. "The BASF-Lutianhua partnership shows a great example of how we live up to our purpose."
As a major chemical producer in China, Lutianhua is one of the first companies to adopt advanced technologies and techniques to produce synthetic ammonia and urea with natural gas as a raw material. "We have well-established production capabilities and are always keen to apply new technologies and processes," said Tan Guangjun, Chairman of Lutianhua. "
The step-change process is enabled by the new, high-performance catalyst systems developed by BASF researchers. Linde's novel process design is providing significant energy and CO2 emission reductions. BASF and Linde jointly developed the new direct DME synthesis technology over the past few years. "The cooperation between BASF, Linde and Lutianhua is a further example of our successful approach to collaboration with engineering companies and technology providers. We contribute our unique know-how as a world leading catalyst manufacturer, and together with our partners, drive the implementation of new processes and innovative future technologies," said Detlef Ruff, Senior Vice President, Process Catalysts at BASF.
(PRA)
---
Subscribe to Get the Latest Updates from PRA Please click here
©2018 Plastics and Rubber Asia. All rights reserved.
©2018 Plastics and Rubber Asia. All rights reserved.
Home
Terms & Conditions
Privacy Policy
Webmail
Site Map
About Us
SOCIAL