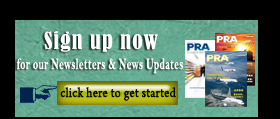 Packaging M&As: Pregis to buy FP packaging firm; Tekni-Plex acquires healthcare packaging maker Oracle
US-headquartered Pregis, a manufacturer of protective packaging materials, equipment systems and surface protection, is to purchase Free-Flow Packaging International (FP International). The acquisition is expected to be finalised in the coming weeks, subject to customary closing conditions and regulatory review.
FP International has a 50 year history of providing a wide range of protective packaging solutions. Its well-known brands include the MINI PAK'R, PRO PAK'R and POWER PAK'R. The company was founded in 1967 by Arthur Graham, who pioneered the use of free-flowing interior packaging material. FP International has been transformed over the past two decades from a single-product company to a leading provider of protective packaging solutions with multinational operations.
"The acquisition of FP International will benefit our combined customer base by providing a robust set of diverse solutions and accelerated product development—most notably to address growing e-commerce shipping requirements. This also significantly strengthens Pregis' geographic position within new international markets, supporting our global growth strategy," said Kevin Baudhuin, President/CEO.
Headquartered in Fremont, California, FP has five manufacturing facilities—two in the US plus Germany, France and the Netherlands—supported by 360 employees. Pregis plans on continuing manufacturing operations in those locations.
FP International is the sixth acquisition Pregis has completed in the past four years under Olympus Partners ownership. The other five are Rex Performance Products, Sharp Packaging, 3M Company's PolyMask protective films business, Easypack paper-based protective packaging systems and Eagle Film Extruders.
In other news, US packaging firm Tekni-Plex has acquired a compatriot healthcare packaging maker Oracle Packaging, a portfolio company of private investment firm Centre Lane Partners. The purchase also includes performance lidstock, induction seal and specialty lamination businesses.
Oracle specialises in manufacturing flexible packaging laminates for healthcare, food and beverage and specialty applications. The healthcare packaging portfolio includes pouchstock and sterilisable barrier laminates. Additionally, the company manufactures performance lidstock products, induction heat seals and specialty lamination structures that target hard-to-hold products and those requiring puncture resistance.
Going forward, these product lines will become part of Tri-Seal, a Tekni-Plex business. Tri-Seal is known for its broad range of liners manufactured in a variety of materials ranging from a one-piece induction seal to nine-layer extrusions and laminations. The business unit operates manufacturing facilities in North America, Europe and Asia.
Oracle's 450,000-sq-ft manufacturing facility in Winston-Salem is included in the acquisition. The facility currently employs approximately 170 people.
The Oracle Packaging purchase is the ninth acquisition Tekni-Plex has made in the past four years, supporting its strategy to grow its business via both organic and acquisition paths. Tekni-Plex has a solid track record of successful business integrations, having acquired companies with innovative plastic and rubber products to further drive growth.
(PRA)
---
Subscribe to Get the Latest Updates from PRA Please click here
Copyright (c) 2018 www.plasticsandrubberasia.com. All rights reserved.