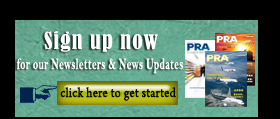 Yokogawa signs collaborative deal with SEG
Yokogawa Electric Corporation's subsidiary, Yokogawa China, has signed a partnership agreement with Sinopec Engineering (Group) Co, Ltd (SEG). Based on this agreement, the two companies will strive to build a long-term collaborative relationship.
SEG is an engineering company of the Sinopec Group, one of the world's largest oil refining and petrochemical enterprises. The company designs and builds oil refineries and petrochemical plants both inside and outside the People's Republic of China.
SEG and Yokogawa will be working together on projects in the Middle East and Southeast Asia.
Based on this agreement, which shall remain in effect for three years, Yokogawa will provide on a priority basis its production control systems, safety instrumented systems, field devices such as transmitters and analysers, SCADA software, advanced process control packages, and other solutions for SEG's oil refining and petrochemical projects.
Under the terms of this agreement, and based on its corporate brand slogan of co-innovating tomorrow, Yokogawa will expand its business by working together with SEG to create value.
Japan-headquartered, Yokogawa, currently, has a global network of 113 companies across 60 countries. Founded in 1915, the US$3.5 billion company engages in cutting-edge research and innovation. Yokogawa is active in the industrial automation and control (IA), test and measurement, and aviation and other businesses segments. The IA segment plays a vital role in a wide range of industries including oil, chemicals, natural gas, power, iron and steel, pulp and paper, pharmaceuticals, and food. Targeting this segment, Yokogawa helps companies maximise their profits by offering a wide range of highly reliable products and working with the subsidiary KBC Advanced Technologies to provide premium solutions and services.
(PRA)
Copyright (c) 2017 www.plasticsandrubberasia.com. All rights reserved.