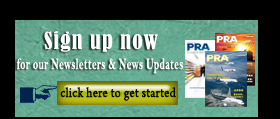 US Automotive: Eastman to expand films capacity; Borealis builds PP compounding facility
US-based materials company Eastman Chemical Company is undertaking a planned expansion of its Performance Films manufacturing capacity in Martinsville, Virginia. The capacity expansion is expected to be complete in late 2017 and will increase capacity for both paint protection films and window films to support the continued growth of the LLumar and Suntek brands. The expansion is Eastman's largest film expansion to date for a facility that will produce high performance films for the automotive and architectural markets. The expansion will provide additional high-quality jobs for the Martinsville Henry County community. This project is in addition to the US$40 million investment that was announced in September of 2013.
"This expansion positions Eastman to meet the great growth in demand for window and paint protection films we're seeing from our customers around the world," said Travis Smith, vice president and general manager of Eastman's Performance Films business. "This investment further solidifies Eastman's commitment to the window and paint protection films markets and to making our manufacturing site in Henry County a state-of-the-art facility that produces the world's highest quality films products."
This news follows the recent launch of Eastman's next generation paint protection film products which the company says provide best in industry combination of performance, aesthetics, and installation ease. The Kingsport-based firm this has resulted in "tremendous adoption and acceptance by dealers and customers around the world."
"We see exciting growth potential for our portfolio of films and our dealer network," said Darrell Reed, Performance Films commercial director for Americas, Europe, Middle East & Africa. "We are making these investments in product innovation, manufacturing capacity, and marketing and support services to help our customers provide high-quality products to meet the needs of consumers and ultimately to allow our customers to further differentiate and grow their business."
Performance Films is a part of Eastman's Advanced Materials business segment. With 60 years of experience, Eastman says it is the world's leading manufacturer and marketer of high performance window and paint protection films that are used in automotive and architectural applications.
Also in the US market, Austria's materials firm Borealis is building a dedicated automotive polypropylene (PP) compounding plant in Taylorsville, Alexander County, North Carolina. This decision demonstrates the continuing commitment of Borealis to the global automotive industry, says the firm. Together with Borouge, a joint venture between Borealis and the Abu Dhabi National Oil Company (ADNOC), it says the firms are increasingly well positioned to serve our automotive customers on a global basis. North Carolina has been selected for its strategic location and proximity to the company's customer base.
The new facility will help to secure the position of Borealis as a local supplier to automotive OEMs and their Tier partners in North America and serves to strengthen its position in Europe, Brazil and China. With this investment, Borealis will step up its capacity, capabilities and support infrastructure, ensuring that its customers in North America receive the same high level of service as in the other regions.
"We are very excited to be expanding our automotive business in North America and look forward to working more closely with our customers in the region to deliver our global material innovations locally," says Ken Wiecoreck, President of Borealis Compounds.
The North Carolina plant is scheduled to become commercially operational in early 2019 and will initially produce PP compounds in the Daplen family of PP thermoplastic olefins (TPO) and in the Fibremod range of PP short glass fibre (SGF) reinforced materials. The plant will complement the existing Borealis Automotive Compounding assets located in New Jersey, as well as the current production via tolling partners.
"We are aware that North America is a competitive market with established suppliers, however, we are convinced that our cutting-edge material solutions will continue to help our customers create value through innovation and enable us to grow with them on a global basis," adds Nicholas Kolesch, Head of Automotive Marketing at Borealis.
Borealis and Borouge say the firms have established a broad global portfolio of high-end PP TPO and SGF materials capable of solving the automotive industry's most pressing challenges.
Some of the latest innovations include new generation materials for part light-weighting through reduced filler content, chemical and mechanical foaming or metal and engineering plastic replacement. Furthermore, the companies have recently introduced advanced products for improved surface aesthetics and paintability, pushing the boundaries for the quality perception of PP applications.
(PRA)
Copyright (c) 2017 www.plasticsandrubberasia.com. All rights reserved.