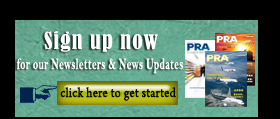 PET containers/dairy alternatives converge to market growth
Also, download this story from the electronic issue here
New developments in the blow moulding sector, from the growth of the alternative drinks market to recycling challenges of PET bottles and launches of machinery for processing new materials as well as improving productivity and savings, are featured in this report.
China market to lead alternative drinks market
The global market for dairy alternative drinks is expected to reach US$16.3 billion in 2018, up dramatically from US$7.4 billion in 2010, and growing at a CAGR of 20% over the 2012- 2016 period. Meat substitutes had a CAGR of 14% over this period, while the use of vegan
substitutes tripled from 2012-2016.
China is enjoying particularly strong growth for dairy alternative drinks, with a CAGR of 18.7% forecast between 2010 and 2018, reaching a market value of US$6.7 billion, compared with a more modest, if still impressive, CAGR of 10% in the US.
Significant developments in this area include the acquisition of WhiteWave recently by French food supplier Danone, allowing it to expand in both North America and Europe.
In another key region, Want Want, one of Taiwan's leading food processing companies, recently announced its expansion into soy and other plant-based beverages.
Dairy alternative drinks accounted for 7% of global dairy launches recorded by Innova Market Insights in 2016, up from 6% in 2015. Actual global launch numbers more than doubled over a five-year period. Just over half of these launches were positioned as lactose free, nearly 40% as vegan and just under a quarter as GMO-free.
Meeting demands of dairy market with FDA-approved machinery
French machine supplier Sidel having received Food and Drug Administration (FDA)
approval for its Predis FMa PET blow fill seal filler, following tests run at a dairy customer in North America, says it is validated for low-acid manufacturing and commercial distribution in the US market. It is also the world's first aseptic equipment with dry preform sterilisation approved by FDA.
The process authority for the filler was Dover Brook Associates. According to Sidel, there are 100 Combi Predis lines running worldwide and the patented technology is used to package shelf-stable products like UHT milk, soymilk, coconut water and teas in PET bottles.
The Combi Predis merges dry preform sterilisation with aseptic blowing, filling and sealing functions in a single production, allowing for a commercially sterile product, filled in a sterile zone, in a previously sterilised package. It differs from traditional aseptic technology because the package sterilisation takes place at the preform rather than at the bottle phase.
PET bottle recycling; colour/label challenges
There is no doubt that the use of PET for packaging has grown tremendously due to the material's ability to offer lightweighting options, improved container designs, clarity, long shelf life and recyclability.
But unfortunately, only non-coloured and lightlytinted blue PET bottles can
be recycled, says Plastic Technologies (PTI), a firm that provides design, development and engineering services to bottle manufacturers.
Furthermore, PTI says the use of oxygen scavengers in PET bottles/containers to improve barrier properties means that rPET materials turn to yellow after melt reprocessing.
If the volume of PET used for amber carbonated soft drink, beer and pharmaceutical PET packaging usage increases, items returned for recycling may reach a level significant enough to warrant their own stream. This would also be spurred by brand owners under pressure to allow for material to be reused in bottles.
The US firm says that it is possible that yellowing can be offset by blending them with amber coloured bottles to yield an acceptable amber colour for reuse.
Meanwhile, the most common strategy deployed by many water bottlers to meet sustainability initiatives has been to significantly lightweight their PET containers. Since the early 2000s, the weight of a 0.5 l water bottle has been reduced by half, enabling cost reduction and contributing to the environment. Many assume that lighter weight only has positive benefits, but is that the reality?
PTI undertook a study and found a wide variation in performance, weight and recyclability in the bottles it examined, which it procured from retail store shelves in the US, Europe and India.
It discovered that lighter weight, design and label choices have an impact on post-consumer recovery. It, thus, says that designs not only have to meet physical performance requirements but also should not negatively impact current recycling systems. While weight reduction results in a lower carbon footprint, ultra-lightweight bottles can negatively impact post-consumer waste sorting and recycling systems.
The study showed that many of the samples did not factor in generally-accepted recyclability guidelines during the design process, such as the colour, label, glue or ink components used that have a significant impact on recyclability.
Catering to new materials; reducing material costs
Making its debut is a newly developed, fully transparent EPET IV material, recommended for handle containers, boasting an improved class IV, higher than the 1.0 PET recycling stream. Other benefits include high resistance to wear, since the material can be melted in the extrusion unit.
To cater to the processing of EPET, German firm Bekum is offering its Hyblow 407D extrusion blow moulding, in a three-layer operation, with flash removal and directed bottle transfer integrated into the machine.
Meanwhile, processors are also increasingly looking at reducing the cost of materials. Two methods are available: the use of calcium carbonate (chalk) and recycled material as a substitute in the middle layer.
The use of calcium carbonate is to improve barrier and UV protection properties, but cost is a main factor.
Bekum says that with a 20 l canister for the packaging of cooking oil, 24% of the HDPE, based on a weight of 900 g, could be replaced by chalk at a far lower price. The cost difference between HDPE and chalk in is about US$1,000 per tonne. "At a machine output of 210 items/ hour and 6,000 production hours/year, this results in possible savings of more than US$270,000/year."
The use of PCR (post-consumer recycled) material as a substitute in the middle layer was presented by Bekum as part of the launch of the new Eblow37electric blowmoulding machine at the K2016. A three-layer 20 l canister with a combined material layer made of chalk and PCR was shown. An output of 240 20 l canisters/hour has a flash waste of 23%.
The flash waste generated during the process can be 100% reused in the production. In addition, 20% of the HDPE material can be replaced by the less expensive combination with chalk.
There are also advantages when adding colour. The 2% proportion of colour pigments in a single-layer design can be reduced to 0.5%. The more expensive colour pigments/ masterbatches only need to be applied to the outer layers. The hidden core no longer needs to be coloured.
On the back of Industry 4.0
Meanwhile, with Industry 4.0 all the rage at the moment, Kautex Maschinenbau has introduced Intelligate integration system, which made its debut at the K2016 last year.
Intelligate is used to integrate downstream processes such as quality control processes into the machines. Individual modules can be incorporated with machines in the KBB series by Kautex and connected via the Connext interface using plug and play.
The solution gives users flexibility to respond to changes in the production sequence, for example by allowing them to exchange the modules of existing Kautex machines. It also eliminates the need for additional power supply or compressed air connections.
With this industry 4.0 application, Kautex says its machines can be developed into a self-contained manufacturing plant.
(PRA)
Copyright (c) 2017 www.plasticsandrubberasia.com. All rights reserved.