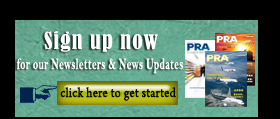 Pan Asia to break ground in Saudi for petrochem plant
A leading polyethylene terephthalate resins manufacturer in China, Pan-Asia PET Resin (Guangzhou) Co, is breaking ground its US$3.8 billion petrochemical project in Jazan Economic City, Saudi Arabia on March 2018, exactly a year after Pan-Asia and Saudi Arabia's Royal Commission for Jubail and Yanbu signed a deal denoting an allocation of industrial land in Jazan for said plant, as well as financial backing from the Saudi Industrial Development Fund. The first phase of the complex is expected to start up in August 2020.
The project will house facilities that will churn out yearly production of 2.5 million metric tonnes of purified terephthalic acid, 1 million tonne of PET; 200,000 tonnes of engineering plastic; 200,000 tonnes of thin film; 200,000 tonnes of polyester fibre and 5,000 tonnes of heavy equipment. Locating the project in Jazan, the project benefits from the accessibility to raw materials, and especially since a large paraxylene facility is also operating in the complex. Moreover, the location will be in closer proximity to markets in the Middle East and North Africa.
Founded in 2004, the Guangzhou-based Pan-Asia is a subsidiary of Hong Kong-headquartered Full Apex Holdings Ltd.
(PRA)
Copyright (c) 2017 www.plasticsandrubberasia.com. All rights reserved.