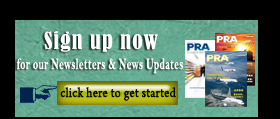 Dow completes PE facility in Texas; first of four US$6 bn investments
US-headquartered Dow Chemical has completed the construction phase of its new Elite enhanced polyethylene production facility in Freeport, Texas.
Completed on time, the 400,000-tonne PE unit is the first of four new derivative investments currently under way at Dow's manufacturing sites in Texas and Louisiana as part of the company's previously announced US$6 billion expansion on the US Gulf Coast.
The production unit now enters its commissioning and start-up phase in sequence with the mid-year start-up of Dow's 1.5 million tonne-world-scale ethylene facility. The plant is expected to ramp up during the third quarter and be fully operational in the fourth quarter. Designed with Dow's proprietary Solution process technology, the unit will produce Elite enhanced PE resins, said to be known for their versatility and high performance attributes in multiple types of flexible packaging applications for food, personal hygiene products and industrial packaging.
"The mechanical completion of our first new polyethylene unit is yet another milestone that brings us closer to having more volume to meet growing customer demand globally," said Diego Donoso, business president for Dow's Packaging and Specialty Plastics business.
Dow's other three derivative units along with a planned debottleneck are proceeding on schedule and are staged to come online throughout 2017 and 2018.
New specialty low density polyethylene for industrial and supply chain packaging applications (Capacity: 350 KTA), which is also expected to come online in coordination with the cracker;


Next Generation Nordel metallocene EPDM to deliver solutions for higher-margin applications for the transportation, infrastructure and consumer durables end-markets (Capacity: 200 KTA), expected to start up in early 2018;


Bi-modal gas phase de-bottleneck to enable more offerings for high-performance pipe and fitting applications, as well as the cap and closure market (125 KTA), to follow later in 2018;


High Melt Index Specialty and Conventional Polyolefin Elastomers for high-performance flexible packaging, transportation and consumer markets (Capacity: 320 KTA), expected to come online in late 2018.


In 2016, Dow had annual sales of US$48 billion and employed approximately 56,000 people worldwide. The company's more than 7,000 product families are manufactured at 189 sites in 34 countries across the globe.
Dow is currently planning to complete its US$130 billion "merger of equals" with compatriot DuPont in August. The merged DowDuPont will later be split into three separate companies in 2018 and 2019.
Dow CEO Andrew Liveris recently said that Dow's Texas operations will see little effect from the merger. One of the three split companies, to be named Dow, would continue to own and run the Freeport complex, as well as DuPont's facilities in Orange, Texas, near the Louisiana border.
(PRA)
Copyright (c) 2017 www.plasticsandrubberasia.com. All rights reserved.